People Moves
Summary Of Executive Moves In Global Wealth Management - April 2013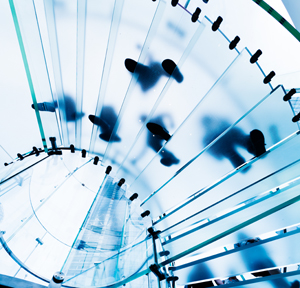 Global credit card provider American Express named Yat-Chung
(YC) Koh to the position of president for Asia, card services and Susanna Lee
to vice president and general manager for proprietary card services in Hong
Kong. Koh added to his responsibility as head of the international consumer and
small business services in the region. Lee was previously the vice president
and general manager for global merchant services in East Asia.
The Monetary Authority of Singapore has called a Credit
Suisse advisor for violating certain sections of the Financial Advisors Act.
The regulator reprimanded the Swiss bank's Singapore branch for allowing Toh
Swee Beng to provide financial advisory services on its behalf even though he
was not an appointed representative. Credit Suisse confirmed the incident and
assured MAS that it has taken action.
Equity
Trustees, the Australian wealth management and estate planning firm, appointed
an interim chief investment officer while waiting for results of its takeover
bid for The Trust Company. George Bourbouras joins the company from UBS Wealth
Management, where he served as head of investment strategy and consulting.
Australia's Russell
Investments appointed Siva Sivakumaran as managing director, private
client services. Prior to this role, Sivakumaran was the director for
infrastructure. The investment division will take care of manufacturing and
managing multi-asset solutions for clients. The Australian investments team
will be led by Symon Parish, chief investment officer, and supported by a team
of investment professionals both offshore and in Australia,
including Andrew Sneddon, MD and portfolio manager for multi-asset solutions in
Australia,
and Graham Harman, senior investment strategist for Asia-Pacific.
The firm is
currently conducting a global search for a new managing director for the
institutional business as Michael Clarke, the previous MD, left the company to
join Challenger Financial.
Suncorp Group,
the Australia and New Zealand focused
banking and wealth management firm, named a new chief investment officer. Nick
Basile gave up his chief executive post at Presima, the real estate fund
management arm of National Australia Bank, to assume this key position.
Crescent
Wealth, the Australian wealth management firm, strengthened its board with the
addition of several known names in the asset management, banking and Islamic
wealth management industries. The new Global Advisory board will consist of six
members, namely Dr Jamil Jaroudi, chief executive of Nizwa Bank (Oman), Spiro
Pappas, CEO of National Australia Bank Asia, Wadah Khantar, former Al Jazeera
director general, Toby O'Connor, CEO of Islamic Bank of Asia, Ian Buchanan, a
corporate advisory veteran, and John A Sandwick, a Swiss private banker
specialising in Islamic structures.