People Moves
Summary Of Executive Moves In Global Wealth Management - April 2013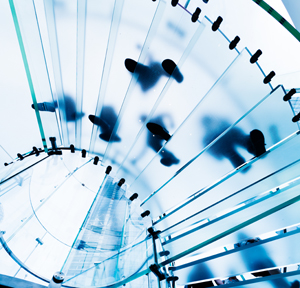 UBS Wealth Management Americas hired three financial advisors -
latterly of Morgan Stanley - in Phoenix, AZ, and Indianapolis, IN, with
$467 million in combined assets under management.
In Phoenix, Scott Merrill has a T-12 production of $1.2 million and
$113 million in AuM, while Steven Schultz has a T-12 production of $2.6
million and $320 million in AuM.
Meanwhile, Stockton Schultz - Steven Schultz's son - joined UBS in
Indianapolis. He has a T-12 production of $340,000 and $34 million in
AuM.
New York-headquartered Tiedemann Wealth Management hired Thaddeus
Shelly as a managing director and senior advisor in Palm Beach, FL - a
role in which he will develop and maintain client relationships.
Shelly joined Tiedemann from Lazard, where he served as a managing
director and chief executive of Lazard Wealth Management, overseeing the
firm's private wealth management effort in the US.
Prior to joining Lazard in 2009, he was a senior managing director at
Bessemer Trust, where he oversaw client acquisition and account
management for their Mid-Atlantic, south and southeast regions, as well
as the firm's Delaware Trust Company.
City National Bank brought in Richard Stasand as a senior vice
president and senior private client advisor in Irvine, CA. Stasand is
part of an expanded private banking focus in Orange County.
Reporting to Carla Furuno, senior vice president and manager for
private client services in Orange County and San Diego, CA, Stasand will
serve high net worth families, related professional service firms and
non-profits in the region.
Prior to joining City National, he advised HNW individuals and their
families as a managing director at Citi Private Bank. Stasand jumped
ship to Citi after 20 years with Bank of America's US Trust unit, where
he was a managing director working with individuals, families, private
foundations and charitable organizations. There, he advised on
investments, estate planning and taxes.
Tampa, FL-headquartered JHS Capital Advisors, a dual-registered
broker/dealer and RIA, appointed Mark Palsson as a vice president of
investments and financial advisor at the firm's office in Bellevue, WA.
Prior to joining JHS, Palsson spent five years as a financial advisor
at Smith Barney, which is now part of Morgan Stanley Wealth Management.
Before that, he worked for 25 years at Weyerhaeuser Co in a range of
accounting, finance and managerial positions.
Altius Associates, the private equity advisory and fund-of-funds
firm, added two senior associates to its global investment team.
Jeffrey Kopocis will be based in Richmond, VA, while Arnaud Garel-Galais will be based in the London office.
Kopocis joined Altius from a multi-family office in Alexandria, VA,
where he was an investment professional and member of the investment
committee. Prior to that, he worked at Cambridge Associates as a senior
hedge fund analyst.
Meanwhile, Garel-Galais joined from Dahlia Partners, a Natixis
subsidiary. There, he managed private equity funds-of-funds, having
previously worked at CALYON in Hong Kong.
Method, an Atlanta, GA-based firm that develops and invests in
CPA-owned wealth management practices, appointed Kosta Velis as director
of registered investment advisor services.
Velis will lead Method's efforts to cultivate advisor relationships
for clients and partners of the firm's wealth management practice. Velis
has worked as a financial advisor with Bank of America Merrill Lynch,
as well as at Smith Barney and other firms.