People Moves
Summary Of Executive Moves In Global Wealth Management - April 2013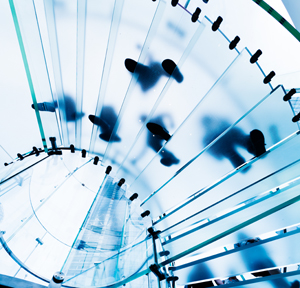 The World Gold Council appointed Robert Alderman as managing director of private investment in the US, based in New York.
Alderman joined the World Gold Council from Credit Suisse Asset
Management, where he was managing director and head of retail
distribution for the Americas.
He has 25 years of experience in the private investment and asset
management sectors, having spent time working at Advisors Asset
Management, Prudential Investments and Bank of America Merrill Lynch.
The Private Client Reserve of US Bank appointed Kenan Aksoz as a
wealth management consultant and Doug Heding as an assistant vice
president and private banking officer.
Aksoz has over 23 years of experience in the financial services
industry and in his new role will work with high net worth individuals
and families in Minneapolis, MN.
Based in Milwaukee, WI, Heding will also work with HNW individuals
and families. He has significant experience in treasury management,
credit risk management, HNW client relationship management and small
business relationship management, the firm said.
Before joining the PCR, Heding was a private banking officer for The PrivateBank and Trust in Milwaukee.
RBC Wealth Management appointed Robert Magel as branch director of
its Denver, CO, tech office - a role in which he is responsible for the
oversight of 21 financial advisors.
Magel has 30 years of industry experience and most recently worked at
UBS as a branch and complex manager. Previously, he was a financial
advisor at Dean Witter, and then served as branch manager and regional
manager when the company became Morgan Stanley.
Nerine Group of Fiduciaries appointed a new managing director for its
British Virgin Islands business, and promoted its finance director.
Jonathan Bailey is the new managing director of Nerine Trust Company (BVI). The previous managing director was Simon Filmer.
Bailey has more than 10 years' experience working at a senior level
within the private client sector in the UK and BVI. He will oversee all
Nerine BVI operations and staff and takes on a prominent role within the
group for marketing and business development, with particular emphasis
on wealth structuring solutions available from the BVI for both private
and institutional clients.
Former US Attorney Mary Jo White was sworn in as chairman of the Securities and Exchange Commission.
White was nominated to serve as the US authority's chairman by
President Barack Obama in February and the move was subsequently
confirmed by the US Senate.
She served as the US Attorney for the Southern District of New York
from 1993 to 2002 - a role in which she prosecuted complex securities
and financial institution frauds, while also focusing on international
terrorism cases.
Before that, White served as the first assistant US Attorney, and
later acting US Attorney, for the Eastern District of New York between
1990 and 1993.
Baird Private Wealth Management brought in a large Texas advisory
team and opened a second office in Houston, as it targets oil and gas
wealth in the Lone Star state.
The firm hired John Hantak as senior vice president, branch manager,
responsible for overseeing both of its Houston offices. He is one of ten
new hires the wealth manager has made.
Hantak joined Baird from UBS Financial Services, where he was most
recently an executive director/complex director, overseeing around 50
financial advisors in Stamford and Greenwich, CT, and managing $48
million in revenues.
He was joined by seven legacy AG Edwards advisors, who were all most
recently with Wells Fargo Advisors. The team focuses on the retirement
planning needs of executives in the oil and gas industry and oversees
more than $770 million in client assets.
The team of advisors is comprised of: J Gillette Burns, director;
Orlando Montesino, senior vice president; Andrew Atkinson; Richard
Pfeil, vice president; Matthew Leatherwood; Thomas Davis, vice
president; and C Nelson Shields, vice president.
Burns, Montesino and Atkinson, known as The Burns Financial Group,
were joined by client relationship assistant Cynthia Silva. Meanwhile,
Pfeil and Leatherwood were joined by client relationship assistant
Ogochukwu Obianagu. They are all based in the new Houston office.