EXCLUSIVE INTERVIEW: Soft Skills, Hard Numbers - Crucial Areas Where Bankers Should Brush Up
Wendy Spires, Group Deputy Editor, London, 10 May 2013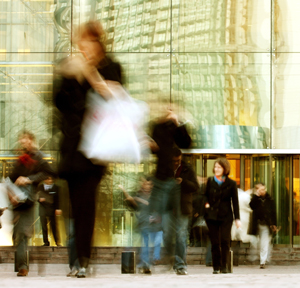 In another excerpt of items appearing in WealthBriefing's latest research report, on managing the client experience, Osmond Plummer, who works as a wealth management trainer, discusses some of the challenges.
This interview forms part of WealthBriefing's latest research report, The New Normal: Codifying Superior Client Experience In Wealth Management, which was produced in association with Barclays Wealth and Investment Management and will launch on 15 May. To mark the launch, a webcast featuring senior executives from Barclays and others has been produced discussing headline findings, and access to both this and the report itself will be free as part of WealthBriefing member benefits.
Osmond Plummer works as a wealth management trainer internationally, helping bankers with the "soft skills" they need to interact with clients more effectively and develop deeper relationships with them. The views expressed here are of course his own, and may well clash with the experiences of others in the industry, but they nevertheless provide lots of food for thought.
Wealth management is emphatically a "people business", where the quality of advisor-client relationships directly impacts the bottom line. Yet, in Plummer's view, most firms are neglecting to develop the soft skills of their bankers and a cultural shift is sorely needed whereby wealth managers recognise that people skills matter just as much as technical expertise.
As things stand at present, certain segments of the wealth management industry seem to be labouring under the misapprehension that bankers are "born not made" – but nothing could be further from the truth, according to Plummer.
Currently the industry is doing "very, very little" in the way of soft skills training and few firms have any budget at all for it, he said. His impression is that many institutions are merely paying lip service to people skills training when in fact "you have to systematise your approach to dealing with wealthy people" and tackle the common areas where bankers fall down.