People Moves
Summary Of Global Executive Moves In Wealth Management - December 2012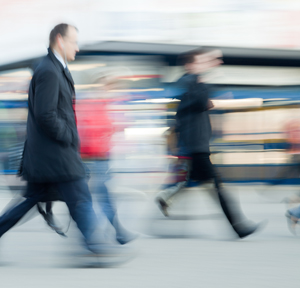 Russell Investments added Wouter Sturkenboom as a
London-based investment strategist within its global investment strategy team.
Sturkenboom provides economic analysis and capital market insight. He joined
from Kempen Capital Management in Amsterdam,
where he was a senior investment strategist in charge of the tactical and
strategic asset allocation for institutional and private clients.
Brown Advisory, the US
investment house, built its London office,
adding Simon Peck and Quintin Ings-Chambers, who were named as respectively
head and deputy head of the firm's UK private client business. Peck
was most recently chief executive of the UK asset management business of
Fleming Family and Partners. Ings-Chambers was latterly an investor director at
Societe Generale Private Banking Hambros.
Verbatim Asset Management, the financial planning arm of
UK-based SimplyBiz Group, appointed Chris Fleming of Distribution Technology.
At Distribution Technology, Fleming is head of investment, responsible for the
risk-profiling of funds and setting the quarterly assumptions that drives the
asset model within Dynamic Planner (the firm's advisor planning platform). In
his prior career Fleming was a senior investment consultant advising pension
scheme trustees at Aon Hewitt, and also a fund analyst at Deutsche Asset
Management.
Coutts added Lord Waldegrave of North Hill and Francesca
Barnes to its board. Lord Waldegrave has served on the boards of various
financial services institutions, including having been a non-executive director
at Fleming Family & Partners, vice chairman of UBS Investment Bank and
chairman of the global financial institutions group at Dresdner Kleinwort. Barnes
also had senior roles at UBS Investment Bank, serving as global head of private
equity, global risk manager and head of strategy and development. She is
currently a non-executive director at the Swiss and German private equity firm
Capvis, as well as serving on the boards of various educational and charitable
organisations.
Lloyds TSB Private Banking appointed Mark Campbell, a former
Barclays manager, to the newly created role of head of high net worth business
in the South West region of the UK.
Based in Bristol, Campbell has worked in the industry for more
than 12 years and has worked in the city for over two years. In his previous
role, he spent seven years working for Barclays Wealth (as the wealth and
investment arm of Barclays used to be known).
London-based Insparo Asset Management appointed Glenda Levin
as head of marketing, charging her with spearheading a marketing drive
targeting international investors. Levin previously spent eight years at Pioneer
Alternative Investments as head of equity strategy for fund of funds.
KNG Securities, the London-based fixed income boutique, recruited
Alessandro Vargiu and Filippo Gromo. Vargiu previously worked for Deutsche Bank
and Credit Suisse. Gromo, meanwhile, latterly spent seven years in the credit
and structured rates sales team at BNP Paribas.
New Quadrant Partners, the London based private client law firm, appointed
Karen Marks as a partner. Marks, who had been a partner at Maitland Advisory,
Boodle Hatfield and LG previously, advises on personal tax, trusts and
succession planning, specialising in clients with international affairs.
Intrinsic, the Swindon-headquartered national advisory firm,
appointed Simon Davies, Threadneedle's former chairman, as a non-executive
director.