People Moves
Summary Of Wealth Management Executive Moves - November 2012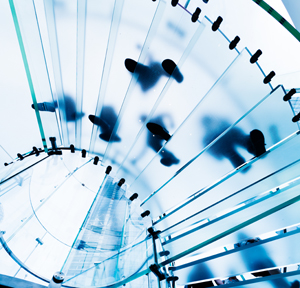 UBS Wealth Management Americas reinforced its broker force in Ohio
with a team of advisors from Bank of America's Merrill Lynch.
Advisor Robert Anning, along with his son John Anning and Tollie
Chavis, previously served as senior vice presidents. Based in
Cincinnati, they managed over $1 billion in client assets and last year
produced more than $3 million in annual revenue. According to regulatory
filings, Robert Anning was at Merrill for over 40 years.
BlackRock appointed Russ Koesterich, global investment strategist for
its iShares business, to the newly-created position of group chief
investment strategist.
Reporting to Ken Kroner, global head of multi-asset strategies,
Koesterich will communicate the firm's investment strategy and
perspective on the markets and economy to investors and financial
advisors, while continuing in his iShares role, which he has held since
2010.
His tenure with BlackRock dates back to 2005, including his years
with Barclays Global Investors, which BlackRock acquired in 2009. At
BGI, Koesterich was the global head of investment strategy for active
equities and a senior portfolio manager within the US market neutral
group.
JP Morgan named Marianne Lake, currently chief financial officer of
its consumer and community banking business, as CFO for the entire US
banking group, effective from early in 2013.
She will succeed Doug Braunstein, who will become vice chairman of the company following Lake's move into the CFO position.
Before Lake took on her current role, she served as global controller of the investment bank from 2007 to 2009.
In his new job, Braunstein "will focus on serving top clients of the
firm," JP Morgan said. Prior to taking on the CFO role in June 2010, he
served as head of investment banking Americas from 2008, and, prior to
that, he held several other senior investment banking positions,
including head of investment banking coverage and mergers and
acquisitions.
New York-listed First Republic Bank took on Barbara Palmer as
regional managing director at the Portland, OR, office, which provides
lending, wealth management and trust services to individuals,
businesses, foundations and non-profits.
Before joining First Republic, Palmer was a senior vice president and
market executive for US Trust, Bank of America Private Wealth
Management in Portland. She worked at BofA for 35 years.