People Moves
Summary Of Wealth Management Executive Moves - November 2012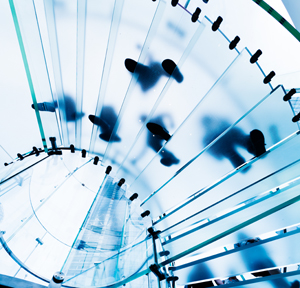 BNY Mellon strengthened its Hong Kong
operations with the hire of Fred DiCocco as head of sales and relationship
management, treasury services, for Asia-Pacific. DiCocco became part of BNY
Mellon in 1998 and has held a number of senior roles in trade and payments
since relocating to Hong Kong in 2006. His
most recent role was as treasury services Asia-Pacific market manager.
Northern Trust expanded its tax solutions capacity in Australia and New Zealand with the appointment of
Zaf Kardaras as tax manager, supporting financial and tax reporting for clients
in the funds management and superannuation industries. Based in Melbourne, he leads a
team of 60 professionals specialising in fund accounting, unit pricing,
financial reporting and tax. He joined from PricewaterhouseCoopers.
Citi Hong Kong announced Weber Lo as the new country officer and chief
executive for Hong Kong and Macau, effective 1
January 2013. Lo assumes the lead role, replacing Shengman Zhang, who will
continue his role as co-chairman for Citi Asia-Pacific. Lo is currently the
head of the consumer banking business in Hong Kong and Macau,
covering retail banking, investment, insurance, credit card and consumer
lending, as well as commercial banking.
Coutts, the private bank, continued its run of top-rank hires with the
appointment of Joseph Lam as managing director and head of the private office
North Asia, based in Hong Kong. The role is a
newly created position. Lam joined from Merrill Lynch.
Bell Asset Management, the Australian investment management firm,
strengthened its senior management roster with three appointments. Jessica
Grant is now head of business development, Jack Osborn is now an equity
analyst, while Farhaana Desai is compliance manager. Grant joined BAM after
serving a similar role with Macquarie Group and brings seven years of financial
planning experience to the firm. Osborn used to be with Macquarie Private
Wealth, while Desai held a compliance and governance post at UCA Funds
Management.
Franklin Templeton Investments bulked up its advisory services team by
appointing Matthew Hattersley to the role of northern region key account
manager based in Sydney.
Hattersley previously worked for the likes of Invesco, Credit Suisse, Bridges
Financial Services and BT Funds. In this new role, he is responsible for
national key accounts and dealer groups partnerships in New
South Wales, the ACT and Queensland.
Manulife International appointed Steve Chiu as vice president for
investment funds, Hong Kong. Chiu joined the
firm from Bosera Asset Management, where he was managing director for of
the Hong Kong business. Before that, he was managing director
at AIA Wealth Management. He now reports to Michael Huddart, executive
vice
president and chief executive of Hong Kong.
Northern Trust named financial services veteran Bo Kratz as managing
director for the Asia-Pacific asset management business. Kratz used to work for
Permal and ABN Amro Asset Management in Hong Kong and Singapore. In
his new role, he leads the $50 billion Asia-Pac asset management team and
reports functionally to Wayne Bowers and locally to Teresa Parker, chief
executive for Asia-Pacific.
Credit Suisse cut a number of roles in its asset management operations
in Singapore,
including some high-ranking executives. The bank did not expand on specific
roles or give names, but WealthBriefing Asia can confirm that several people
will be leaving. Credit Suisse declined to comment on the issue, but said that
any changes will not affect the manufacturing of products.
Coutts, the UK-headquartered private banking and wealth management
firm, appointed Ray Chan as executive director, head of Philippines.
Chan previously worked for Morgan Stanley in Hong Kong,
where he was responsible for building an offshore Philippine team targetting
the ultra-high net worth market. He now reports to Ignatius KK Chong, head of Hong Kong.