Philanthropy
Managing Philanthropy Through A Family Office - US Study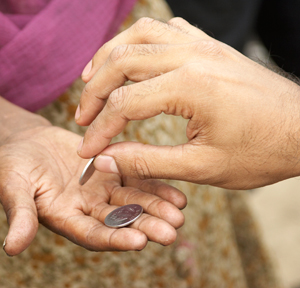 And in a world where privacy is a challenge - particularly to
high-profile families - the report suggests that a family office can
play a critical role in providing a secure environment for maintaining
family records and personal information. It may also oversee personal
security for family members, it said.
Other key benefits offered by the family office structure include:
- Integration of functions and services;
- Economies of scale;
- Efficiency for family members;
- Expanded capacity for mission-related investments;
- Alignment of the family's shared values relating to governance,
financial and investment management, and family leadership development.
Challenges, recommendations
The study also demonstrated that while family office leaders and
foundation staff place a high value on next-generation education,
"neither side is spending much time in this area." Accordingly, the
National Center calls for the philanthropic field and family offices to
invest additional focus and resources in educating and training the next
generation for leadership.
Other challenges associated with the family office structure include
the different cultures of business and philanthropy, as well as varying
measures of success and different terminology that can cause tension,
miscommunication and misunderstandings. Respondents also cited
competition for the attention and resources of family members, and IRS
restrictions on interactions that result in complexity and
uncertainty.
The centre said it was surprised by the finding regarding the extent
to which family office staff were involved in the family's philanthropic
activity, as the majority of respondents noted that the family office
is involved in helping the foundation find a strategic focus, leverage
the impact of its giving and measure the effectiveness of its grants.
The National Center therefore proposes increased professional
development and training for family office staff on philanthropy issues
and practices.
It also recommended that families who manage their philanthropic
foundations through a family office should pay "special attention" to
the self-dealing laws and regulations, in addition to new SEC
regulations governing this arrangement.
"To get it right, families must pay careful attention to structure
and governance, to understanding the goals and values of the family, and
to effective communications," said Virginia Esposito, president a the
National Center.