Asset Management
FEATURE: Europe's Wealth Managers Are Just Not That Into Venture Capital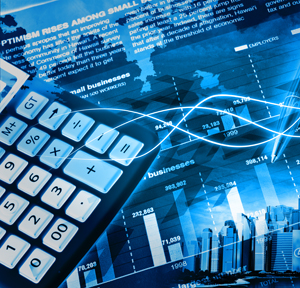 William Drake, co-founder of Lord North Street, another private investment office catering to ultra high net worth families, said that unless a wealth manager can get access into the best venture capital funds – not an easy task – the sector holds few charms.
"Basically, very few people have managed to make any money out of venture capital over the years, the exceptions being a few well known and very oversubscribed funds in the US. The problem is you need a huge success every now and then to make up for all the companies which fall by the wayside; but you can never predict when or if the success will happen," Drake said. "If you can manage to get access to the top VC funds in the US you should do so, but probably not otherwise." (Drake is a member of this publication's editorial advisory board.)
Robert Farago, head of asset allocation at Schroders Private Banking, echoed Drake's point.
"The reality of venture capital is that there are a small handful of firms, pretty much all of them in the US, with strong records. If you have invested in them, then you have done phenomenally well," he said. But Farago said that getting access to the best funds is often very difficult. "They can easily fill their coffers every time they raise a fund," he said.
Rock stars and wannabes
Part of the problem is that the spread between the venture capital rock stars and tone-deaf no-hopers is wide. According to Preqin, the research firm, the gap between performances can be so large that it reminds would-be investors to avoid the sector unless they have the nous to spot the best managers early. That is no easy task.
With such long-term investments, the key is to check the "vintage" year of a fund – the date it was set up – and then track performance. Funds started in the mid- to late-1990s showed some terrific performance, not surprisingly perhaps as these were the dotcom boom times. For funds launched in 1997, top-quartile funds delivered annualised IRRs of 71.9 per cent; the median IRR for vintages of that year was far lower, however, at 25.2 per cent; the lowest-quartile IRRs were a measly 2.6 per cent. (These figures are after fees.) Move to say, 2009, the latest year for which full figures are available, and the top-quartile IRR was only 15.3 per cent, the median number was 3.8 per cent and the lowest quartile actually was in the red, at -7.1 per cent. When these IRRs are put onto a graph with vintages from 1982 through to 2009, the lines resemble a sharp Alpine mountain peak around the late 1990s, followed by a cliff, and then a flat plain with the odd small bump.