Company Profiles
Credit Suisse, UBS Take Top Two Places In Private Banking Awards Rankings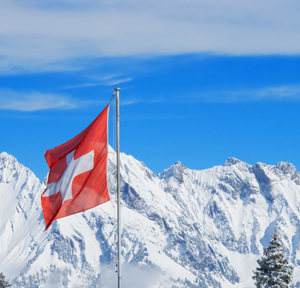 Credit Suisse and UBS, which have both had issues in recent months with national regulators, have been ranked first and second respectively in the Euromoney Global Private Banking Survey. Credit Suisse held the same top position last year.
HSBC remained third overall in the global rankings, in which JP Morgan overtook Citi to take fourth place, the publisher said. An awards ceremony is due to be held in central London on 16 February.
Credit Suisse also won the global categories for relationship management, and privacy and security. It was the best private bank overall in two regions – Western Europe and Central & Eastern Europe – and the leading wealth manager in nine countries.
UBS won the most product and client categories globally: some 18 in total.
The rankings will be a boost for Switzerland's first and second largest banks after a recent period of assaults on the traditional Swiss banking model and some regulatory issues in the UK and Switzerland. Last autumn, UBS – which had seen its fortunes recover from the credit crunch – disclosed a $2.3 billion trading loss caused by unauthorised dealing in its London investment bank. Credit Suisse was fined £5.95 million (around $9.4 million) last year by the UK's Financial Services Authority for "systems and control failings" at the private banking arm.
In addition to retaining its third place overall, HSBC won in seven global categories, including private banking services for both entrepreneurs and corporate executives. HSBC is again ranked the best private bank in Asia, and displaces Credit Suisse as the best private bank overall in the Middle East.
Santander is one of the big risers in the Euromoney survey. It breaks into the top 10 global private banks overall for the first time, rising from fourteenth position to eighth. A big part of that improvement comes from its Latin American operations, where Santander leaps from sixth overall regionally to first place.
The Euromoney Private Banking Survey covers more than 30 different product and client categories on a global and regional basis, and has ranking results in close to 100 countries. The results are based on a combination of bank-provided data and peer review.
In China, the top-four overall private banks are local banks. In Brazil, Itaú and BTG Pactual also beat the international competition from Credit Suisse and HSBC, with Santander rounding out the top five.