People Moves
Chief Executive Of Credit Suisse's UK Private Bank Steps Down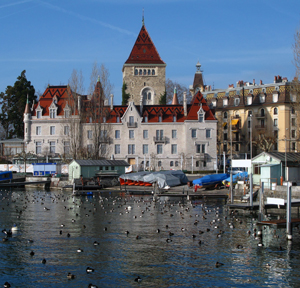 Ian Marsh, chief executive of the UK private banking business at Credit Suisse, has left after being in the post for just over two years, deciding to depart Credit Suisse after a 22-year career at the Zurich-listed banking group, this publication has learned.
Mark Hirst will assume responsibility for the UK private banking business on an interim basis, WealthBriefing understands.
Credit Suisse declined to comment on the matter.
The departure of Marsh from Credit Suisse brings to an end a long-running career at the Swiss banking and wealth management firm. He was head of One Bank Delivery for three years from 2005 to 2008, responsible for identifying and leveraging cross-divisional synergies across the integrated bank. Marsh also introduced Single Global Currency and other measures to drive collaboration revenues.
Marsh joined Credit Suisse in 1989 and has held a number of roles within the equities department of the investment banking division, including senior relationship manager to the private bank and head of pan European sales to UK institutions.
It is understood that Credit Suisse is looking for a permanent chief executive at the UK private bank, so Hirst will hold the position on an interim basis. Hirst will hold the role in alongside his post as head of the market area UK/International.
Marsh has left the bank to pursue other opportunities, this publication understands.