People Moves
Former Senior Police Officer Gets Serious Fraud Office Top Job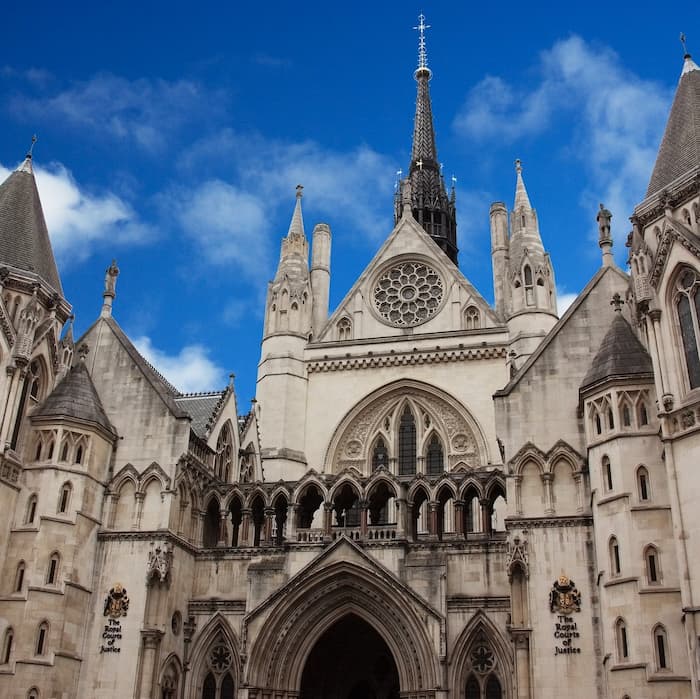 The past few years have been difficult for the non-ministerial agency, which has the job of investigating and prosecuting serious or complex fraud and corruption in England, Wales and Northern Ireland. Among cases in recent years that it brought included those of former senior bankers at Barclays.
The UK government has appointed senior police and legal figure Nick Ephgrave as the new director of the Serious Fraud Office, an organisation hit by a series of missteps in recent years. Ephgrave is replacing the departing director, Lisa Osofsky.
Most recently, Ephgrave chaired the National Police Chiefs' Council Criminal Justice Co-ordination Committee and sat on the Criminal Procedure Rules Committee and the Sentencing Council. Between February 2019 and September 2022, he was assistant commissioner of the Metropolitan Police Service and, before this, he was the chief constable for Surrey Police between December 2015 and February 2019.
By putting such a senior ex-police figure into the SFO job, the government is moving the agency on from a series of problems, such as collapsed trials and botched investigations.
Yesterday's announcement of a new SFO head was announced by the attorney general, Victoria Prentis KC MP. Ephgrave was appointed after an "open and transparent competition," the government said in a statement.
"Nick's years of experience as a leader in law enforcement and across the wider criminal justice system make him the ideal candidate to drive the SFO forward in continuing its fight against economic crime," Prentice said.
The SFO, which is a non-ministerial department headed by the director, is a specialist investigating and prosecuting authority that tackles the top-level of serious or complex fraud, bribery, and corruption in England and Wales, and Northern Ireland.
Problems and successes
Some media coverage (Bloomberg 5 July, others) noted that the SFO had been through a tough time – although with some successes as well. For example, a fraud trial against ex-Serco Group collapsed; the SFO was accused of deliberately destroying evidence in a civil lawsuit brought by a firm it was investigating, and it dropped its probe of individuals just months after securing a settlement with John Wood Group. Before that, a trio of ex-Barclays bankers were acquitted of fraud charges after just six hours of jury deliberation and a fraud case against former Tesco executives was thrown out by a judge.
On the plus side, in 2022 the SFO secured a £276 million ($351 million) fine from Glencore after it pleaded guilty to coordinating a sprawling effort to bribe government officials for access to oil cargoes across Africa.
"The Serious Fraud Office has been embroiled in spectacular prosecutorial failures and too many individuals within it have acted inappropriately or unprofessionally. Ephgrave has a big job ahead to change the culture, reform the internal processes and ensure the SFO is fit to deliver its vital mandate. Serious fraud investigation and prosecution is vital to uphold the rule of law and ensure that the UK remains an attractive destination to invest and do business. The SFO has struggled with this vital task for far too long," Dr James Forder, academic and research director at the Institute of Economic Affairs, said.
Lloyd Firth, counsel in WilmerHale's UK white collar defence and investigations practice, said: "Having been in contention for the role of Metropolitan Police Commissioner, Mr Ephgrave is unlikely to be daunted by the prospect of overhauling the culture and performance of the Serious Fraud Office. As a former senior police officer, his experience will necessarily be focused more on the prevention, detection and investigation of crime, rather than the intricacies of prosecuting it, but his appointment appears to acknowledge the key role of the director in framing the direction, strategy and public perception of the SFO."
The Bloomberg article yesterday noted that the SFO director has several pending cases on his desk: Sanjeev Gupta's GFG Alliance is being investigated over suspicions of fraud and money laundering, while individual charges for ex-Glencore executives are expected to come early next year, the report said.