People Moves
FCA: Leadership, Organisational Changes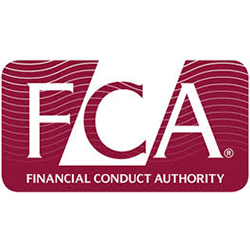 The expansion of the FCA's enforcement and market oversight leadership team reflects the vital role that enforcement work plays in delivering its three-year strategy and its commitments to reducing the growth in financial crime.
The Financial Conduct Authority has appointed Therese Chambers and Steve Smart as joint executive directors of enforcement and market oversight.
Chambers will take on her new role on 1 April and Smart will join on 21 June. Meanwhile, Mark Steward, who is stepping down as the FCA's executive director of enforcement and market oversight, will leave on 13 April 2023.
The appointment of Chambers and Smart to co-lead the Enforcement and Market Oversight Division will support the FCA's ongoing transformation to become a more assertive, more adaptive and more innovative regulator.
Together they bring a highly complementary skill set, with Chambers' extensive regulatory, supervisory and legal experience combined with Smart's criminal enforcement, investigatory, intelligence and security experience, the firm said in a statement.
Nikhil Rathi, chief executive of the FCA, said: "Enforcement is a key regulatory tool allowing us to hold firms and individuals to account for wrongdoing and helping to reduce and prevent serious harm to consumers and in markets. We are committed to acting faster and more effectively, putting the power of technology, data and intelligence at the heart of our enforcement operations. Therese and Steve will be a powerful combination, bringing a complementary skill set, which will enable us to do just that. I thank Mark again for his remarkable seven years of service."
Chambers has worked at the FCA for over 20 years, mostly in enforcement, including as director of retail and regulatory investigations. She is currently the director of consumer investments in the Supervision, Policy and Competition Division.
"The work of the Enforcement and Market Oversight division is of critical importance in supporting the FCA's strategy and we will continue to build out our assertive and proactive approach. I look forward to working with colleagues on ExCo and across the FCA as we increasingly use our powers to protect consumers and tackle harm," Chambers said.
Smart has joined from the National Crime Agency, where he sits on the executive committee as director of intelligence, leading a division of over 2,000 people. Smart has also worked in the private sector where he led the development of an integrated intelligence and investigations department in a major banking group.
"I'm really excited to be joining the FCA. It is a great opportunity to put my experience of leading and developing proactive operational functions and working with partners in the police, wider law enforcement and counterparts overseas to help the FCA to continue to prevent serious harm; set higher standards; and promote competition," Smart said.
Reorganisation
The FCA has also announced the creation of a single legal function headed by current general counsel Stephen Braviner-Roman. This will bring together the General Counsel division and the legal group, which currently sits within Enforcement and Market Oversight, in a single unified legal division to ensure a joined-up legal capability working across the organisation.
Sarah Pritchard will take over executive responsibility for the FCA's international work once Steward leaves, in addition to her existing role as executive director, markets, in the Supervision, Policy and Competition division. This reflects the FCA's commitment to deepening international cooperation and enhancing its reach to ensure that it is a globally effective regulator, actively shaping the international rulebook.
With the new appointments, the FCA's executive committee will have nine members, comprising five women and four men, including three from minority ethnic backgrounds.