New Products
What's New In Investments, Funds? – SWEN Capital Partners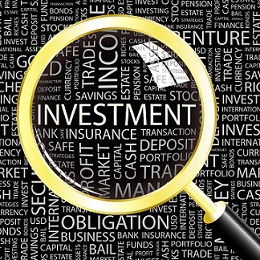 The latest news in investment offerings, financial products and other services relative to wealth advisors and their clients.
SWEN Capital Partners
SWEN Capital Partners, a provider of unlisted sustainable investment solutions, has closed its Blue Ocean Fund, having reached €170 million ($181.5 million), which beats its €120 million target.
Institutional investors from Europe and the US, ranging from pension funds to insurance companies, banks, sovereign funds and family offices, account for more than 85 per cent of the fund's commitments, SWEN said in a statement late last week. .
The most recent funding round saw investments from Abeille Assurances and the Prince Albert II of Monaco Foundation. Other investors include the insurance firms MACIF and MAIF, the banking group Crédit Mutuel Arkéa, the French Public Investment Bank (Bpifrance), Builders Vision, Ferd, the Planet Ocean Fund and Ifremer (France's leading ocean research institute).
The fund was originally launched in September 2021 in scientific partnership with Ifremer to finance 20 to 25 (primarily startup) companies across sustainable aquaculture, ocean data, plant and cell-based seafood, alternatives to single-use plastic, renewable marine energies and decarbonisation of maritime transport.
SWEN Capital Partners had €7.7 billion under management.