Financial Results
54 Per Cent Rise In UK Revenues In 2022 – Kingswood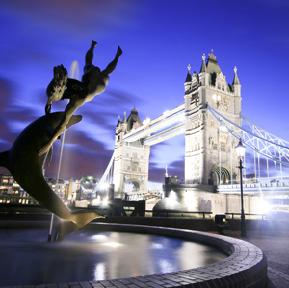 This week, London-listed Kingswood Holdings, an international wealth and investment management group, released its trading update for 2022 and an outlook for 2023.
Kingswood said this week that it had made progress on its medium-term targets; it expects to report total revenue of about £143.6 million ($173 million) for the financial year 2022, a drop of £6.1 million or 3.9 per cent year-on-year.
However, UK revenues increased to about £33.8 million, a 54 per cent increase year-on-year, reflecting resilience to market headwinds and the benefit of acquisitions in the current and prior periods, the firm said. The statement comes days after Kingswood said that it is discussing the potential sale of its UK business. See here.
The US business, in which KHL has a 50.1 per cent interest – the US financials are consolidated into group reporting – expects to report revenues of approximately £110 million, a decline of 14 per cent year on year. This is due to lower-than-expected capital markets activity affecting US investment banking revenues and the timing of a large one-off, high margin US transaction that was expected to be reported in 2022 and that will now be recognised in 2023, the firm continued.
The group expects 2022 operating profit to be £8.5 million, an increase of £2.2 million or 34 per cent year-on-year, but below the board's expectations.
The UK expects to report operating profit of £11.3 million, a £5.2 million or 84 per cent increase year-on-year, in line with the board's expectations. It completed the acquisition of 10 businesses in the UK in 2022, adding £1.7 billion assets under administation, 28 advisors and £11.8 million revenue to the group in 2022 and will add a further £6 million incremental revenue in 2023, the firm said.
UK assets under management and advice increased by £3.2 billion to £8.1 billion in 2022, driven by inorganic growth and positive net flows of assets under management and advice.
The US business expects to report operating profit of £2.8 million, a £2.4 million or 46 per cent decrease year-on-year, and below the board's expectations, the firm said. The group's net assets are expected to be £74 million, compared with £76.9 million in 2021.
2023 Outlook
The firm said that its near-term target is to build its AuM/A to in excess of £10 billion in the UK and Ireland and £12 billion for the group.
With the full-year effect of the acquisitions made to date, current group 2023 run rate operating profit is approximately £14.7million. With organic growth and further acquisitions through 2023, it said it is building a pipeline to deliver proforma operating profit of £20 million. Further upside should also be expected if markets recover, but this is not assumed in its plans.
The firm continues to enjoy a strong and healthy pipeline of acquisitions and has the capacity with its debt facility to support this. However, it is also considering sources of new capital to ensure that it has a full range of options. Currently it has four potential acquisitions in exclusivity and a number of others in advanced negotiations.
In the US, it expects further progress in building out organic growth in the RIA/BD business and looks forward to an improvement in capital market conditions.
David Lawrence, Kingswood chief executive officer, said: "I am delighted that our business continues to make progress across the group with organic growth and positive net asset flows complemented by ongoing acquisition activity. It is understandable that capital markets activity softened in the US in 2022, as a result of market conditions, with this division of our business delivering lower operating profit contribution in the year."
"However, the strategy and trajectory of the business continues as planned. Our recent entry into the Irish market is a further demonstration of Kingswood's progress and commitment to our future growth. We expect to announce further acquisitions later in 2023," he continued.