People Moves
Who's Moving Where In Wealth Management? – Solomon Capital Holdings, LeapFrog Investments, Others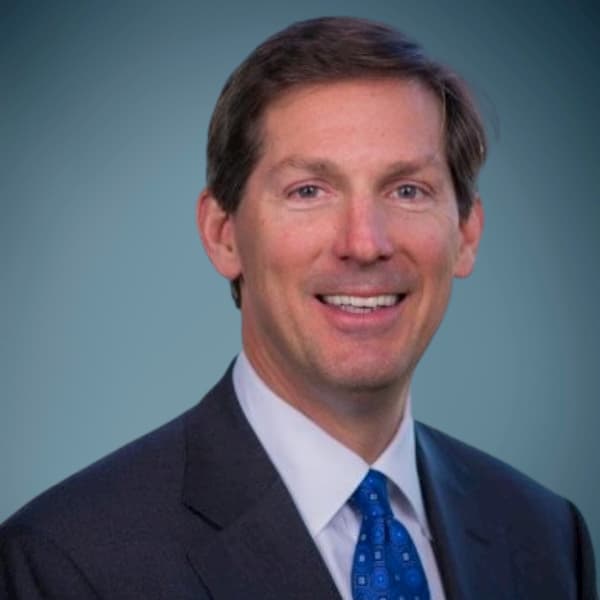 The latest moves and appointments in wealth management in the UK, the rest of Europe, the Middle East and other select locations.
Solomon Capital Holdings
Solomon Capital Holdings has appointed Phil Wagstaff as non-executive director and chairman of Solomon Investment Management (SIM), the parent company of YOU Asset Management Limited, with immediate effect.
Wagstaff will be working closely with SIM and YOU CEO Derrick Dunne and his team to develop and grow the investment capabilities of the business within the group.
Wagstaff has over 35 years' industry experience, during which time he has served on the executive committees of a number of leading UK and international asset managers. He has proven expertise in building and leading teams across all distribution functions and business channels (retail, institutional, hedge), as well as executing acquisitions, exits, mergers and IPOs as a board and executive committee member. He is chair of Jupiter Unit Trust Management Ltd.
Dunne said: "I am delighted to welcome Phil to the business. Being able to attract such a high-calibre, experienced professional as chair is not only testament to the group's ambitions in the investment space but also YOU's standing in the industry and the reputation and track record we have worked so hard to build and protect over the past 18 years."
Wagstaff said: "It is great to be taking on this role at such an exciting time for Solomon. The group already has a highly talented team in place with ambitious well-funded plans for the future. In YOU the Group also has a successful investment business with a clear identity and impressive long-term track record in funds and models. I am looking forward to working closely with Derrick and the team to build on that success, bringing my knowledge and experience to bear in the coming years."
Solomon Capital Holdings is an advice and wealth management group with the backing of JC Flowers & Co and an industry executive committee.
YOU Asset Management is a discretionary fund management firm with an 18-year track record and over £1.9 billion in funds under management on behalf of private investors, trusts, charities and corporate bodies.
LeapFrog Investments
LeapFrog Investments, the profit-with-purpose investment firm, has announced the appointment of Rob Leary as a senior advisor to the CEO and leadership team.
Leary (pictured) will support LeapFrog in expanding its investor base and in making successful investments in healthcare, financial services and climate solutions companies. Leary will also support LeapFrog's expanding climate investment strategy. The firm is increasing its investments in companies that provide low-carbon products and services tailored for the billions of emerging consumers who are rising into prosperity, it said in a statement.
Leary, who has served as the CEO of Nuveen as well as the CEO of the Olayan Group, serves on the board of directors of Intact Financial Corporation, RSA UK & International, and Citizens Financial Group. He is a founding member of The Council, a consulting firm that provides confidential advice and counsel to senior executives. Leary is also chairman of the National Forest Foundation.
He complements other recent appointments including Dominic Barton, the former McKinsey global managing partner appointed as LeapFrog's non-executive chairperson, and Roger Ferguson, the former TIAA CEO and Alphabet board member elected to LeapFrog's Global Leadership Council.
Dr Andy Kuper, CEO of LeapFrog Investments, said: "We are delighted to have Rob join us to accelerate our mission to deliver distinctive impact and robust returns for investors. Rob's unique perspective and capabilities in global capital markets will both expand our connectivity and enhance our execution. He will be a valuable advisor in achieving our goal of reaching one billion emerging consumers by 2030 with essential services and products, enabling them to change their own lives."
Leary added: "LeapFrog is the exemplar of commercial impact investing, and I'm excited to work with CEO Dr Andy Kuper and the team to drive the firm's growth and bring positive change to the lives of hundreds of millions of emerging consumers."
LeapFrog invests in healthcare, financial services and climate solutions businesses in high-growth global markets. Its companies, which now reach 422 million people in 30 countries, are growing on average by 27 per cent a year.
GAM Investments
GAM Investments has announced changes to its systematic teams. Chris Longworth, who joined the firm in 2010, has been appointed head of GAM Systematic and Danny Dhingra will join the Systematic Core Macro team, reporting to Longworth.
Dhingra, who joined GAM in 2016, will provide the team with additional systematic experience and will contribute to the research on Core Macro as well as continuing to lead the GAM Systematic Commodities strategy as investment manager. Guglielmo Mazzola, head of Systematic Investments Specialists, who joined GAM in 2022, will now also report directly to Chris as part of the systematic team.
The GAM systematic team is made up of dedicated scientists who constantly research and test new models and approaches, supporting Core Macro which is a diversified, multi-strategy, multi-asset portfolio.
Longworth said: "I'm very pleased to welcome Danny Dhingra to the team. I have known Danny for many years, and he brings a wealth of systematic investment experience and will be an invaluable contributor to our research efforts on GAM Systematic Core Macro, as well as continuing to lead on GAM Systematic Commodities. I am also delighted that Guglielmo will now report directly to me to enable even closer collaboration as we work to develop solutions for our clients. These changes represent a significant strengthening of our systematic team."
Based in Zurich, GAM Investments employs 594 people across 14 countries, with investment centres in London, Cambridge, Zurich, Hong Kong, New York and Milan, as at 30 June 2022. Its operational centres are in Dublin, Luxembourg, and London.