Strategy
Long Heritage Plus A "Startup" Approach – SG Kleinwort Hambros' Strategy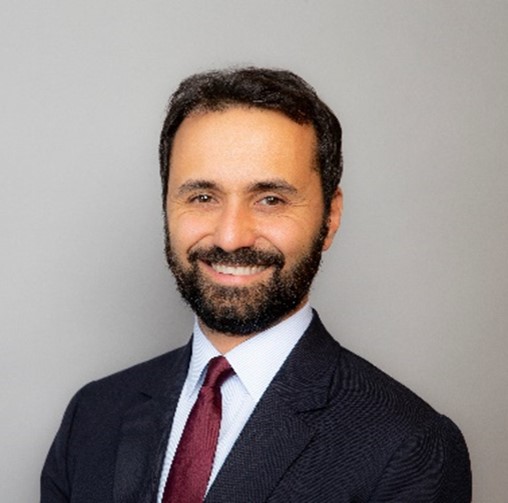 We talk to the CEO of the UK-based bank about the philosophy behind the evolution of its brand and how it is positioning itself in the market.
SG Kleinwort Hambros, which last week announced that it was evolving its brand to highlight its blend of long heritage, its European position and focus on modern entrepreneurs, has elaborated on its strategy.
"A big source of pride is our heritage and our roots. However, we want to combine that heritage with a more entrepreneurial feel. We consider ourselves to be a startup with 200 years' experience. This is also about re-imagining the future," Mouhammed Choukeir, CEO, SG Kleinwort Hambros, told WealthBriefing in a recent call.
"It's important to think about why we exist. It is about reflecting the voice of the client. We asked clients what is important to them. Our purpose is to simplify life's challenges," Choukeir continued. "We feel we add value through our work with entrepreneurs and offer them a full service."
The UK-based bank can draw on the intellectual, financial and technological firepower of its own team and the wider Societe Generale bank.
Post-acquisition
In June 2016, Societe Generale acquired Kleinwort Benson from Oddo et Cie and merged Kleinwort Benson with its existing private banking subsidiary SG Hambros in November 2016 to form Kleinwort Hambros. In 2020 SG Kleinwort Hambros launched a strategy to become a responsible bank for client service and expertise. The next phase of SG Kleinwort Hambros' strategy involves investing in its operating model, platform and services to boost the client experience. This also includes data science and client-facing capabilities such as EVA, an interactive tool for wealth advice and exploring financial solutions to support wealth planning, life-event driven scenarios, deposits, and credit.
The very "British" look and feel of the name fits with the business, although the parentage of a large French bank is important. The bank competes against a handful of domestic UK private banks such as Barclays, Coutts and HSBC, alongside the Swiss houses such as UBS and Julius Baer, Germany's Deutsche Bank and organisations such as JP Morgan.
The French connection
Besides its work with entrepreneurs, Choukeir said that a second distinguishing feature of the bank is its "French nexus" – clients on both sides of the Channel – where SGKH can leverage its European ownership and links to the diaspora of French clients in the UK.
A third aspect is its B2B connection to external asset managers in the UK, Choukeir said.
The entrepreneurs' offering covers the whole range of services including support where businessmen and women business owners are in each cycle of their journey, from startup through to liquidity events, business succession and transfer.
With the French nexus, the bank can use the multiple booking centre footprint of the group as part of its value proposition.
In 2021, Choukeir talked to this publication about its goals regarding diversity and inclusion in its staff, as well as its objective of improving its net promotor score – a common measure of how likely a client would want to recommend a service to another person.