People Moves
Shard Capital Appoints New CFO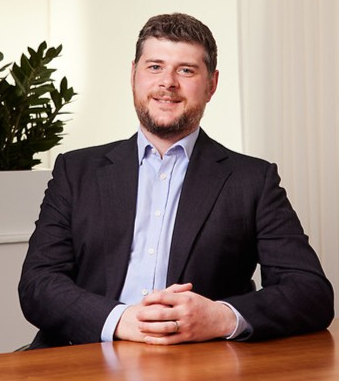 The latest moves and appointments at Shard Capital, a London-based wealth and asset manager. 
Shard Capital has appointed Nick Davis this week as chief financial officer to ensure financial enhancements across the group, as it focuses on the growth of its investment management offering.
Davis has over 12 years of financial services experience, having worked at several leading global investment management firms.
Most recently, he spent six years as UK Financial Controller at Permira, where he focused on system enhancements, led large group restructurings and created and became co-head of the procurement function, the firm said in a statement.
Prior to this, he spent three years at Allianz Global Investors, where he developed his expertise in financial reporting, group restructuring, tax and cash management. He started his career as an auditor at Haysmacintyre, leading audit teams on statutory audits for multinational companies.
Welcoming him to the firm, Shard Capital CEO, Toby Raincock, said: "His in-depth knowledge of the financial services industry and leadership experience will be invaluable to us as we continue to develop our investment management offering."
"With plans for expansion of our proposition into Ireland and Singapore in 2023 and the launch of a new client portal supporting a better customer experience, we are excited about this next phase of the Shard Capital story," he continued.
Based in London, Shard Capital is a wealth manager, offering investment, dealing and capital markets services to private, corporate and institutional clients, supporting them to achieve a broad range of objectives.
Shard Capital uses a range of platforms, markets or financial instruments to meet its clients' needs. In 10 years, it has grown organically to manage and administer more than £1 billion ($1.2 billion) of assets, with more than 75 specialists in the UK and abroad. See here to find out more about the groups activities.