People Moves
Former Fed Advisor Moves To Northern Trust Asset Management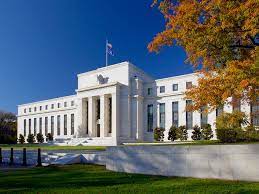 The appointee has been an advisor to Jerome Powell, chairman of the US Fed, as well as having worked in investment management roles.
Northern Trust Asset Management, which oversees $1 trillion of asset as of end-June, has appointed former Federal Reserve advisor Antulio Bomfim as head of global macro. This is a new post in the US firm's fixed income group, which looks after $470 billion of assets.
With three decades of experience, Bomfim (pictured) has worked in investment management and the Federal Reserve Board System. Most recently, he served as special advisor to the Fed board as well as special advisor to chairman Jerome Powell.
Previously, Bomfim was with Macroeconomic Advisers as a senior managing director, co-head of monetary policy Insights. Prior to that, he served as a portfolio manager and co-head of interest rate strategy for OFI Institutional Asset Management, a division of Oppenheimer Funds.