Company Profiles
Shining A Light On Risk, Returns With Performance Watcher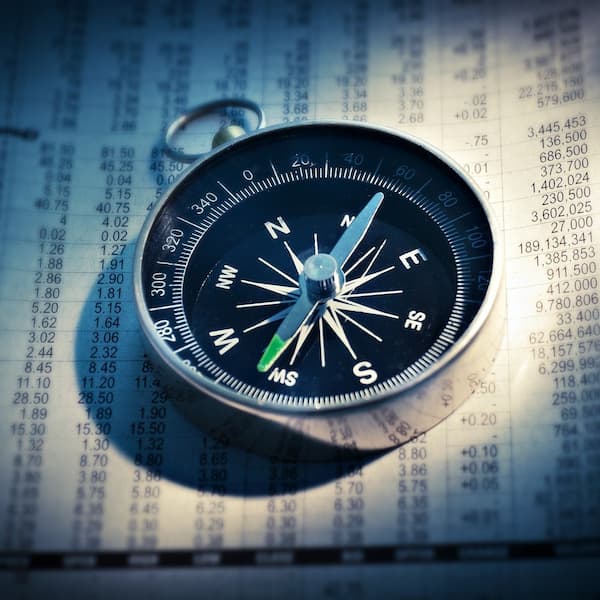 We talk to Performance Watcher by IBO, a Swiss organisation that uses an open-source model to collect and spread data to its network on how well, or not, investment portfolios perform when set against their agreed risk tolerances. It's a field of intense concern in today's volatile markets.
Informing clients whether portfolios are performing as they're supposed to – and are not drifting away from agreed risk levels – has certainly been tested by dramatic market moves. And with regulators tightening rules to make firms manage wealth in ways that are "suitable," the need for clear data is paramount.
This news service recently spoke to a UK-based outfit, Asset Risk Consultants, on this matter. And we've also chatted to a Switzerland-based house, Performance Watcher by IBO (Investment by Objectives). Performance Watcher now has a chief executive, Eric Bissonnier, who has been in the job since July.
The fact that Performance Watcher decided to create a CEO post is a sign of how this organisation, founded by former banker Nicholas Hochstadter, has progressed. It was founded in the middle of the previous decade. (See an interview with it back in 2016.)
The firm is branching out from Switzerland to other markets, such as the UK, Liechtenstein and Monaco.
Performance Watcher gathers daily price and related data from banks and other financial organisations in return for giving these contributors information showing whether their portfolios are in line with, or drifting away from, stated objectives. (Information is given on condition of anonymity, to protect privacy.) IBO earns a living by licensing its software.
"Our mission is to provide, to all investors, transparency on the quality of the performance of their managed portfolios in a secure, simple and relevant manner. Built by private investors for private investors, the aim is to create a community to share and compare portfolio performance across risk levels and reference currencies. We do not aim to provide advisory services of any kind, to remain neutral in the assessment provided," Bissonnier told WealthBriefing.
The key to the business's success is simplicity, he said.
"There hasn't been a change in the original model of getting portfolios values and in/outs. This simplicity is core to our business model as it makes it easy to get the data, and the daily performance calculations are accurate. There have been enhancements in the depth of measures, the comparison tools and how we present them," he continued.
"We also added features to manage and control universes of portfolios for a given counterparty. And a new website is coming in the next few weeks to create an enhanced user experience," he said.
With the FCA in the UK and other regulators such as Switzerland's FINMA cracking the whip over various firms, such as external asset managers, ensuring that they have good performance data, and seeing how it stacks up against risk, is no longer just a "nice to have" item. It's essential.
"Due to regulatory pressure, we see renewed interest from independent asset managers and trustees, while banks are increasingly confronted by larger clients asking about performance. As Performance Watcher gets known, especially its indices composed of actual portfolios, the availability of performance data puts pressure on banks being asked, 'why is my account not competitive?' Trustees must know about the appropriateness of risk-taking by the investment managers of the underlying assets, and we provide the only independent and cost-effective, simple solution for that purpose," Bissonnier continued.
New Swiss regulations take final effect at the end of 2022 and, as this news service is hearing, hundreds of smaller external asset managers and trustees face a demise. In some cases, they are too old, or sub-scale, to be financially viable. For those that want to continue and be on the right side of the law, good and comprehensive data is essential. That's good for Performance Watcher and others in the space.
The requirement is for asset managers of private wealth to monitor the consistency of the portfolio's management to their mandates – this is also a requirement under the European Union's MiFID II regulations.
"Performance Watcher allows [users] to easily measure the results of portfolio management decisions within a defined asset allocation. Measuring differences in product mix, timing, and risk-taking with position-based information is heavy to implement and fraught with idiosyncratic divergences such as client bias," Bissonnier said.
"By measuring performance against an accurate sample of portfolios with the same ex-ante level of risk, we quickly and effectively bring out significant differences in the management of the portfolios. The answers are easy to understand and readily available. We provide a cost-effective solution for the latter," he said.
Bissonnier said his firm is interested in the UK trustee network, pointing out that Liechtenstein and Monaco are a natural extension of the Swiss private wealth network.
"We are exploring France's independent wealth manager market, which is quite well structured and pervasive. In the long term, we could pursue any market with delegated private wealth management, including the UK, Germany, Scandinavia, Singapore, Dubai and the US," he said.