M and A
Singapore-Based Digital Wealth Player Completes Carret Transaction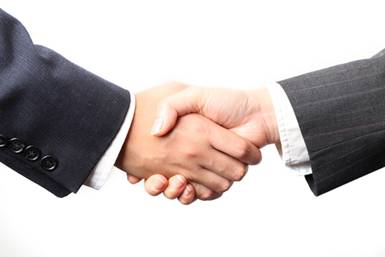 The purchase of a majority stake in Hong Kong's Carret brings together Endowus, Lumen Capital Investors, with Endowus covering the two main financial hubs of Asia.
Endowus, the Singapore-based digital wealth advisory platform, has completed its acquisition of a majority stake in Carret Private Investment, the Hong Kong-based wealth manager and multi-family office.
With this acquisition, the Endowus group of companies can vertically integrate to serve different types of clients. The transaction will lift Endowus Group's business presence: the firm's client assets surpassed $4 billion at the end of June this year, Endowus said in a statement.
Through Carret Private's minority shareholding, Endowus also has a strategic partnership with Singapore-based Lumen Capital Investors. Lumen, licensed by the Monetary Authority of Singapore, is a wealth advisor and multi-family office founded and led by Wilfried Kofmehl, a private banking veteran with 30 years of experience with institutions such as UBS. Kofmehl is also the former CEO of Bank Julius Baer Singapore.
"With our new strategic shareholder, we believe that we can methodically and radically change the way investing will be done in the future for Asia," Kenneth Ho, managing partner, Carret Private Capital, told this news service.
Expansion
A wealth advisor spanning the private wealth (cash) and public pension savings (Central Provident Fund & Supplementary Retirement Scheme), Endowus recently announced its Hong Kong expansion plans, management hires, and licensing by the Securities and Futures Commission of Hong Kong.
The firm said that the Carret deal bolsters its drive to bring professional independent advisory services and investment solutions to the private wealth market in Hong Kong and Singapore, which represent more than 90 per cent of cross-border wealth in Asia.
Endowus said it will be the first digital wealth service in Hong Kong to launch 100 per cent trailer fee cashback to its clients, doubling down on its mission to make investing more affordable for everyone.
"Endowus brings strength in technology and innovative wealthtech solutions that complement the deep trusted relationships Carret Private has built with its broad client base in Asia. Endowus is doubling down on the wealth business," Samuel Rhee, chairman and chief investment officer of Endowus, said.
"The combination of Endowus, Carret Private and the partnership with Lumen will allow us to scale and grow faster and lead the industry towards greater transparency and integrity in providing the highest quality wealth advisory services as fiduciaries and the lowest cost access to solutions that help our clients achieve better outcomes," Rhee said.
Rhee was previously CEO and chief investment officer for Morgan Stanley Investment Management in Asia.
Carret has won several awards from this news service. It was awarded "Best Overall External Asset Manager in Asia" at the WealthBriefingAsia Awards 2022.
Kenneth Ho
Prior to setting up Carret Private, Ho was a member of Julius Baer's core regional executive management team in establishing its Asian franchise in 2006.
Ho, who held various leadership positions at Julius Baer, including deputy global head of investment solutions group, is a member of the Asia executive board and global investment committee. Prior to Julius Baer, Ho was on Credit Suisse's regional executive committee. In 2020, he was recognised by WealthBriefingAsia as the "Outstanding Individual in Private Banking."