Real Estate
UBP Continues European Real Estate Drive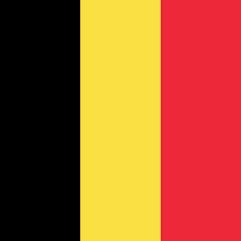 The Swiss bank's property investment strategy is targeting "long-term," defensive investments that give a shield against inflation and economic challenges, it said.
Geneva-based Union Bancaire Privée has bought 70,000 square metres of government buildings in Brussels – its second real estate deal and part of a strategy to offer income in inflationary times.
The two buildings involved in the deal are rented by Belgium's ministry of foreign affairs, UBP said in a statement yesterday. The financial size of the transaction wasn't disclosed.
The transaction follows UBP's purchase in December 2021 of the 30,000 m2 HAMØ complex in Saint-Denis, France, in which the French railway company's (SNCF) headquarters are to be housed.
The bank is intent on buying centrally-located core assets that offer long-term leases, allowing investors to secure future rent indexation and thereby protect themselves from inflation. In the current high-inflation environment, such qualities are obviously sought-after.
"Governmental real estate offers many advantages for institutional investors seeking long-term, defensive investments. It combines clear visibility with competitive returns and is in especially high demand during economic slowdowns," Pierre Escande, head of real estate at UBP, said.
The bank intends to acquire 10 properties in the five countries which the European Government Properties strategy covers – France, Belgium, the Netherlands, Luxembourg and Germany – with targeted transactions amounting to between €20 million ($19.81 million) and €80 million.
To date, UBP's Private Markets Group (PMG) team has assets totalling €4.1 billion under management and comprises 31 people based in Europe, the Middle East and Asia.