Alt Investments
New Hedge Fund Launches Slide In Second Quarter As Markets Get Ugly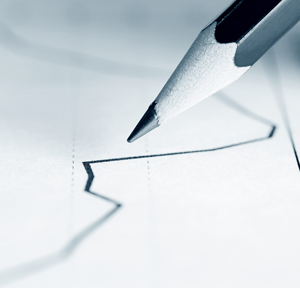 One of the standout features of the data is how macro strategies have performed strongly as funds have captured big swings in the direction of rates, currencies and other indicators.
New hedge fund launches plunged to the lowest level since the months following the global financial crash of 2008, as market volatility spiked, according to industry figures.
The estimated number of new hedge fund launches fell to only 80 in in the second quarter of 2022, sliding from the estimated 185 launches in the first quarter of 2022, representing the lowest launch rate since only 56 new funds launched in Q4 2008. In the trailing 12 months ending in 2Q22, an estimated 510 total new hedge funds have been launched, Hedge Fund Research said.
The number of hedge fund liquidations increased from the prior quarter, as an estimated 156 funds closed their doors in the second quarter of 2022, up from 126 fund liquidations in Q1 2022. In the trailing 12 months ending 2Q22, an estimated 501 funds were liquidated, resulting in a minimal increase in the total number of active hedge funds over the trailing 12 months.
One of the standout features of the sector has been how macro strategies have fared well this year. Macro hedge funds typically attempt to profit from broad market swings caused by political or economic events. The war in Ukraine, for example, and the surge in inflation and rising interest rates, are exactly the kind of changes that such funds try to tap into.
"Macro outperformance trends accelerated through mid-3Q, extending the powerful trend driven by commodity, long US-dollar currency positions, and short equity and fixed income exposure with industry-wide defensive outperformance of steep equity and fixed income losses," Kenneth Heinz, president of HFR, said.
The investable HFRI 500 Macro Index has surged 14.3 per cent year-to-date through August, with gains driven by long commodity and dollar positions as the US Federal Reserve continued to raise interest rates in order to slow the generational inflation market environment.
After producing a 9.9 per cent return in 2021, the HFRI 500 Fund Weighted Composite Index has exhibited strong defensive capital preservation over the volatile start to 2022, topping equity market losses by over 2500 basis points (bps) despite posting a narrow year-to-date decline of 2.65 per cent through August.
HFR also noted that hedge fund fees held steady in the second quarter of this year. The average industry-wide management fee was unchanged from the prior quarter at an estimated 1.36 per cent, while the average incentive fee increased narrowed by 2 bps to 16.05 per cent.
The estimated average management fee represents the lowest level since HFR began publishing these estimates in 2008.
For funds launched in Q2 2022, average management fees declined 11 bps from the prior quarter to an estimated 1.32 per cent.
"New launches fell sharply for the quarter despite the strong outperformance, as risk-off sentiment drove investor risk aversion, with investors maintaining exposures to established funds through the current volatile market paradigm of unprecedented geopolitical and macroeconomic uncertainty," Heinz said. "Powerful risk-off sentiment has accelerated gains across uncorrelated macro strategies through mid-3Q22, with contributions from commodity, fundamental discretionary, and quantitative trend-following exposures."