New Products
What's New In Investments, Funds? – Schroders, Cigrek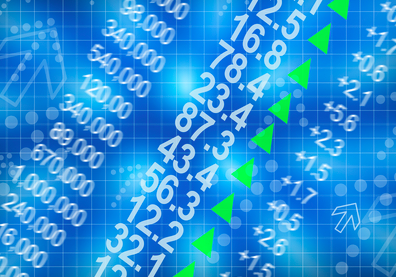 The latest news on investment offerings, financial products and other services relevant to wealth advisors and their clients.
Schroders
Following the success of its Model Portfolio Solutions, this week Schroders launched Schroder's Investment Solutions International, which extends its proposition by offering two ranges run from Guernsey for international clients.
The proposition comprises two sets of models (Active and Sustainable) across a range of risk profiles and will be available on three platforms: Novia Global, Morningstar Wealth Platform, and 7IM, the investment manager said in a statement.
Welcoming the move, Alex Funk, CIO of SIS said: "We have been extremely pleased at the market response to the launch of SIS last year, and felt that there was an opportunity to further strengthen the proposition in response to customer demand in the international market."
"The models will be competitively priced with a management charge of 15 bps and will be managed in a very similar fashion to the UK portfolios, taking into account fund choices available in the international market," he added.
"Existing clients of SIS will now be able to benefit from an extended offering aligned to an investment process and philosophy of which they have become accustomed to, thereby helping advisors expand their centralised investment proposition beyond the UK market," he stressed.
Gillian Hepburn, head of UK Intermediary Solutions, added: "Good quality service and support is vital for any financial advisor selecting an investment partner for some or all of their centralised investment proposition. The international models will benefit from the same service proposition as the UK models including digital factsheets, monthly updates and quarterly reports, including specific impact reporting for the sustainable models."
"Quarterly updates and ad hoc webinars will also be made available, as well as a range of support, including face-to-face engagement," she added.
Cigrek Capital
Cigrek Capital, a digital assets investment firm based in Edinburgh, has launched a regulated, Dubai solution for managers looking to distribute their wares to high net worth and institutional investors in the Gulf.
The launch runs alongside Cigrek's existing regulated European Union platform which is in the process of onboarding its first managers interested in European distribution avenues.
The Dubai platform has been designed to meet the appetite for digital assets strategies among the community of HNW investors and family offices in the United Arab Emirates. It is immediately available for use by fund managers with the first launches anticipated for the fourth quarter of this year, Cigrek said in a statement.
The launch addresses the need investors in the Gulf region have for a local, regulated solution which ticks many of the due diligence boxes they require, the firm said.
"There is already enormous interest for digital assets investment within Dubai, which is fast-becoming one of the leading global hubs in terms of local knowledge and interest in the market. The new platform is designed to match leading investment talent in the digital universe with wealthy investors in the Gulf who want more exposure to this asset class," Laura Barscevska, managing director with Cigrek Capital, said.
Cigrek Capital has been talking to several established digital asset fund managers about launching its first strategies under the new Dubai structure.
"Our Dubai investment platform has been established to meet the real appetite for a locally-regulated platform which will allow investors to allocate to some of the best cryptocurrency management talent out there," Barscevska added. "We are already in discussions with some pioneering fund managers in this space which we will be bringing to the Gulf market in due course."