Financial Results
Syz Group's Consolidated Net Profit Rises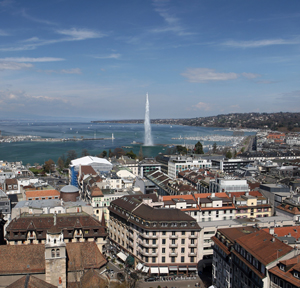 The Syz Group, a family owned and run Swiss banking group, this week released results for the first half of 2022.
Despite the market turmoil, the Syz Group has posted a consolidated net profit of SFr2.7 million ($2.76 million) in the first half of 2022, compared with SFr0.1 million in 2021.
The group said in a statement that it has capitalised on the positive momentum from its strategic realignment, against a challenging backdrop.
Nevertheless, the highly adverse market conditions translated into decreasing transaction volumes and assets under management in the first half of 2022, the group added.
The group's regulatory capital ratio remains solid. At 30 June 2022, the 24.8 per cent solvency ratio sat above the 11.2 per cent FINMA requirement.
"Despite the challenging environment, our commitment to achieving client objectives has been unwavering," group CEO Eric Syz, said.
"Our three business lines (Bank Syz, Syz Capital and Syz Asset Management) have continued to deliver on their strategic plans at a time when there is no such thing as 'business as usual'," he added.
Bank Syz has completed the integration of BHA Partners AG, the independent asset management firm acquired in December 2021, the group explained. It has also further developed its platform for external asset managers, and continued its preparations for an upcoming office opening in South America.
With respect to investment services, Bank Syz said its new systematic mandate has attracted significant inflows and outperformed many within its peer group.
Syz Capital, dedicated to alternative investments, also delivered a positive performance for investors, outperforming across its products and mandates, the group added. It is continuing to develop strategies that are receiving growing interest, such as the unique litigation finance investment strategy.
Finally, Syz Asset Management, dedicated to servicing Swiss professional investors, launched a new ESG bond fund solution managed against SBI ESG AAA-BBB Total Return® bond index, the group stressed.