Financial Results
Falling Markets Offset Acquisitions To Hit CI Financial's AuM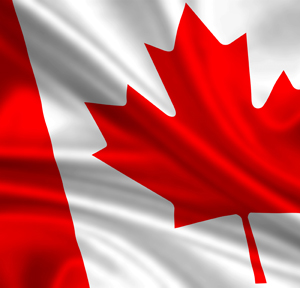 The Canada-based group has bought a raft of US and Canadian wealth management firms since the start of 2020 in one of the most prominent M&A drives of recent years. The acquisitions haven't offset the impact of falling markets this year as far its AuM is concerned. Adjusted earnings rose in the second quarter from a year before.      
Toronto-listed CI Financial, the group which has bought scores of North American wealth management businesses, including the recent acquisition of Northwood Family Office, a Canadian family office, yesterday reported a dip in total assets under management for the three months ending 30 June from a year before.
Total AuM stood at C$116.07 billion ($90.9 billion), down from C$138.2 billion a year before, largely reflecting how a slump in the equity and bond markets has offset the AuM gains made in CI's various M&A deals.
On an adjusted basis, earnings before interest, taxation, depreciation and amortisation were C$251 million in the latest three-month period, from C$242 million a year earlier, although down from C$272.9 million in the previous quarter, the group said in a statement.
Explaining the income figures, CI Financial said higher earnings in its US and Canadian wealth businesses were more than offset by lower earnings from the asset management segment due to the pressure on global financial assets.
"Our expansion in wealth management in the United States and Canada has added stability and diversification to our business, with our US operations making increasing contributions to revenues and earnings," Kurt MacAlpine, CI Financial's chief executive, said.
Costs
Second-quarter total costs fell by 22.4 per cent to C$347.7 million in the quarter from C$448.0 million in the first quarter of 2022. Excluding non-operating items, adjusted total costs held steady at $386.0 million, reflecting cost controls in a "challenging operating environment," partially offset by the impact of acquisitions that closed during the quarter.
In the second quarter of 2022, CI Financial bought back 4.1 million shares at a cost of C$59.8 million, for an average cost of C$14.67 per share, and paid C$34.7 million in dividends at a rate of C$0.18 per share. The board of directors declared a quarterly dividend of C$0.18 per share, payable on 13 January 2023 to shareholders of record on 30 December 2022.
CI Financial's acquisition activity has continued, making it one of the most eye-catching players in the market. The firm intends to sell up to 20 per cent of its US wealth management business via a US initial public offering, using the money to pay down debt. Timing of any IPO depends on market conditions. (Sister news service Family Wealth Report analysed the deal here.)
Among other moves, CI Financial has completed the acquisitions of two registered investment advisors: Corient Capital Partners of Newport Beach, California, and Galapagos Partners of Houston, a multi-family office serving wealthy families and individuals. Both transactions closed on 29 April 2022. It also completed its Northwood Family Office acquisition at the start of April. And its wealth business in the US has applied for a charter to establish and operate a South Dakota trust company, which, when granted, will allow CI's wealth management business to offer administrative trust solutions.