People Moves
Who's Moving Where In Wealth Management? – Carey Olsen, Oak Group, Cazenove Capital, Others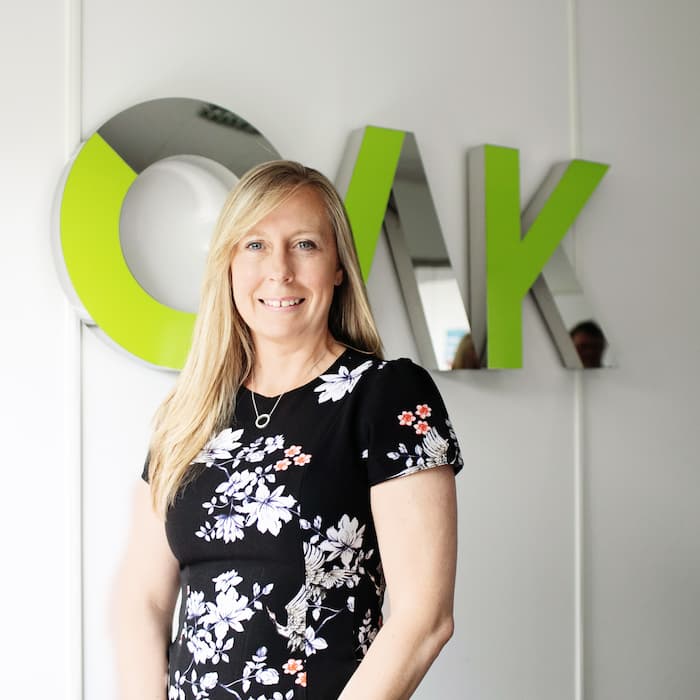 The latest moves and appointments for wealth management roles in the UK, other parts of Europe, the Middle east and select international locations.
Carey Olsen
Carey Olsen in Bermuda has appointed Matthew Grigg to join its corporate practice as a partner – the second partner hire for the corporate team in the past year.
Grigg is joining Carey Olsen after 25 years with Clifford Chance in London, the past 17 of which have been as a partner. He has particular expertise in structured finance and financial products, structured debt, derivatives and offshore corporate structuring. Grigg also advises clients on regulatory change, collateral arrangements, restructuring and all forms of sales and trading documentation.
Carey Olsen Bermuda Limited is a company limited by shares incorporated in Bermuda and approved and recognised under the Bermuda Bar (Professional Companies) Rules 2009.
Oak Group
Oak Group in the Isle of Man has appointed Diane Clarke (pictured) to lead its private client service team. The group she leads delivers bespoke structures to high net worth private and corporate clients.
Clarke, who has more than 30 years' experience in the finance industry, has extensive knowledge of private client structures investing in a wide variety of asset classes. Prior to joining Oak, she held senior and board positions at a number of leading fiduciary providers in the Isle of Man, most recently at Crowe Trust Isle of Man Limited. Clarke is an associate of the Chartered Governance Institute UK & Ireland.
She is succeedimg Peter Vernon-Browne who recently retired from the business, the firm said in a statement yesterday.
Cazenove Capital
Cazenove Capital, a UK wealth management business and part of the Schroders Group, has appointed Stephen Wilson as a portfolio director, forming part of the firm's regional growth strategy.
In this newly-created role, Wilson will work with individuals, families and professional advisors across the North East of England, working with Simon Pearson, head of Cazenove Capital's Manchester office, the firm said. His appointment is the latest development in Cazenove Capital's regional growth strategy.
Since January 2021, the firm has opened new offices and made strategic hires in the Midlands, South West, North West, Scotland and London.
Wilson brings years of experience to the Cazenove Capital team. He is joining from UBS, where he spent over five years as a senior member of the Newcastle and Leeds team, working with high net worth clients across the North of England. Prior to UBS, Wilson spent close to 10 years at Coutts, based in Leeds and Sheffield, the firm added.
Welcoming the move, Karan Sejpal, head of business owners and entrepreneurs, and head of regions at Cazenove Capital, said: "His appointment reflects our continued focus on bringing a tailored wealth management service, backed by the global expertise of the Schroders Group, to clients across the North of England."
HypoVereinsbank
HypoVereinsbank has added to its private banking and wealth management teams in Frankfurt and Karlsruhe. Melanie Berger and Lorenzo Reina Betancor in Frankfurt have joined the financing division in wealth management and private banking.
Berger is a credit specialist who started her career at Dresdner Bank in 2002; Betancor is a private banking financing specialist. Both joined from Commerzbank.
"We want to position ourselves as one of the leading banks in German wealth management and private banking establish. Because complex assets not only require first-class management: In the centre our advice is always the wellbeing of our customers and that of their families. Therefore we attach particular importance to excellent advice," Carsten Kahl, head of wealth management and private banking for Germany, said.
In Frankfurt am Main, the firm has appointed former Deutsche Bank figure Sebastian Goeritz, who has worked in the industry since 2003.
Michael Heim has also joined HypoVereinsbank, entering the firm late last week. He has more than 20 years of industry experience, during which he held various consulting positions at Dresdner Bank and Commerzbank. Most recently, he worked there as an investment manager in Wealth Management Karlsruhe.