Financial Results
Kingswood Holdings Posts Record Results In 2021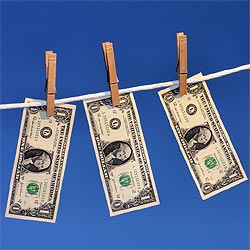 Wealth manager Kingswood Holdings has released positive financial results for 2021, showing record levels of revenues and operating profit, after a series of acquisitions.
Kingswood Holdings said 2021 was another transformational year, with record levels of revenue of £149.7 million ($182 million), surging by 488 per cent compared with 2020.
The firm said that operating profit also jumped by £5.5 million ($6.7 million) to £6.3 million, reflecting the successful integration of acquisitions in the UK and growth in the US.
Kingswood UK is continuing to build a leading international integrated wealth and investment management business, the firm added. It has completed nine UK acquisitions since August 2021, which have added £5.1 million annual operating profit and about £2.6 billion assets under management and advice to the group.
Kingswood US also raised over $9.0 billion capital for investment banking clients in 2021 and increased the number of registered representatives in its Registered Investment Advisor and Independent Broker Dealer business by 21 per cent to 211, the firm added.
The group's assets under management and advice increased by 15 per cent in the year to £6.8 billion, 10 per cent came from organic growth and 5 per cent came from acquisitions, the firm said.
"In my first year as chair of Kingswood I have been impressed by the strong progress we are making in achieving our long-term strategy to become a leading international fully-integrated wealth and investment management business," David Hudd, Kingswood chairman, said.
"Despite the challenges faced, I am pleased to report record levels of revenue and operating profit with significant growth across wealth planning, investment management, and the US," he added.
"2021 was another year of growth and business expansion for Kingswood US. We continue to seek out strategic relationships, allowing advisors to expand their infrastructure and technology ecosystem, and work with innovative investment providers, in order to help meet the needs of our financial advisors and their clients," Mike Nessim, Kingswood US CEO said.