ESG
You're Out Of Line Over Climate Disclosure Rule, Academics Tell SEC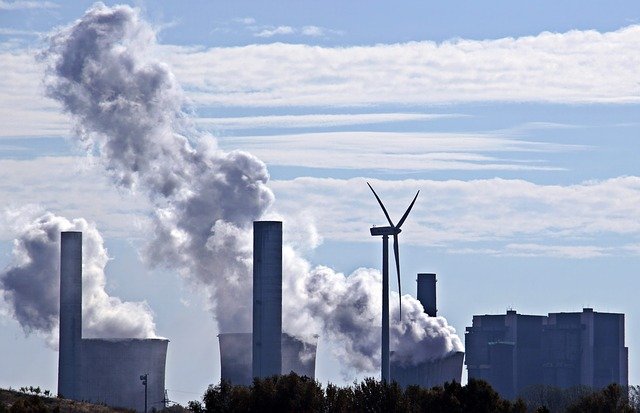 The trend of becoming more environmentally aware has become a big wealth management issue. Moves by the US financial regulator to force publicly listed firms to disclose climate impact have drawn praise, but not everyone is happy. A group of US academics say the SEC is stepping way over the line.      
A group of 22 law and finance professors in the US have urged the Securities and Exchange Commission to scrub plans to force publicly listed companies to disclose the climate impact of their activities. The academics say the SEC is significantly exceeding its authority.
The watchdog, under the chairmanship of Gary Gensler, wants companies to spell out how they affect the environment – an example of how regulators and other entities are trying to push ideas on cutting carbon dioxide emissions.
"We respectfully urge the SEC to withdraw the Proposal. We are concerned that the passions of this topic have led the SEC to overzealous rulemaking that exceeds its authority. Governments, above all, must adhere to the rule of law, especially when officials believe honestly and fervently in a specific agenda. The federal securities laws focus on investor protection generally, while the Proposal prioritizes the demands of a subset of the global investment industry. We encourage the SEC to focus on all American investors, not just the most vocal and activist voices," the letter said.
The letter is signed by figures such as Stephen M Bainbridge (UCLA), Bernard S Black (Northwestern), Jessie M Fried (Harvard), Paul G Mahoney (Virginia), Julia D Mahoney (Virginia), and Todd J Zywicki (George Mason).
Some commentators and politicians worry that the drive towards achieving "Net Zero" carbon emissions by a certain target date, and all the regulatory and reporting requirements involved, is raising costs for businesses and ultimately for the consumer. At present, sharp rises in energy costs such as for petrol have become hot political issues, and are likely to figure in the November mid-term US elections. A decade of central bank money printing, supply-chain disruptions, Russia's invasion of Ukraine, and policies to reduce the use of oil and gas, have arguably combined to create the energy price spike.
When the SEC's idea of requiring firms to disclose environmental impact first surfaced, it drew praise from pro-environmental groups, but also prompted political concerns. The move by the US is important because other developed countries and groups such as the European Union often follow what America does – although sometimes this can go the other way. An EU directive going back to 2014 requires "certain large companies to disclose information on the way they operate and manage social and environmental challenges," according to the European Commission.
The letter writers say that the SEC does not have the legal authority to impose environmental disclosure impacts, however meritorious the ideas may be.
"The undersigned, a group of professors of law and finance, are concerned that the SEC's recent proposal to impose extensive mandatory climate-related disclosure rules on public companies (the `Proposal') exceeds the SEC's authority. In addition, rather than provide `investor protection,' the Proposal seems to be heavily influenced by a small but powerful cohort of environmental activists and institutional investors, mostly index funds and asset managers, promoting climate consciousness as part of their business models," it said.
"The investors demanding climate-related information are overwhelmingly institutional asset managers who are managing other people's money, not their own. This raises the obvious question [of] whether their advocacy is prompted by concern for their beneficiaries' returns or their own profitability. Two of the SEC's current major rulemaking proposals relating to private fund advisors each contain dozens of references to potential conflicts of interest between private advisors and their sophisticated clients," the letter said. "Yet this Proposal makes not a single reference to potential conflicts of interest between retail asset managers and their less-sophisticated clients, instead taking it as given that what is good for the asset manager is good for the beneficiary."
Argument continues over whether climate-linked investment ideas are able to produce investment returns that match, or even beat, more conventional ones. Defenders of "Green" investing claim they are as good, and can beat other investment approaches.
Asset managers such as BlackRock, which oversaw more than $10 trillion at the end of 2021, have pushed their weight about environmental and sustainability ideas. The firm has defended itself against the charge that it is becoming increasingly political in its investment conduct.
It is now almost risqué for a wealth or asset management firm not to make regular reference to such ideas in speeches, marketing material and product launches.
The SEC unveiled its draft rule under which companies would disclose their own direct and indirect greenhouse gas emissions, otherwise dubbed Scope 1 and Scope 2 emissions. Under the proposals, firms would also have to disclose greenhouse gases generated by suppliers and partners – or Scope 3 emissions, if these are material or included in any emissions targets the company has set.
Defenders of mandatory disclosure say that it helps steer investors' decisions and even helps to avoid problems such as "greenwashing" – the attempt to make a business appear more environmentally responsible than it really is.
Senator Patrick Toomey, the Senate Banking Committee's top Republican, has blasted the SEC's move, saying it "extends far beyond the SEC's mission." Texas Congressman Dan Crenshaw, a Republican, has argued, for example, that US policy to press down on fossil fuels has made the US less able to stand up to the likes of Russian president Vladimir Putin, and has also added to high petrol prices. Around the world, countries are moving rapidly to reconsider their so-called "green" policies. In Germany, which under former Chancellor Angela Merkel took steps to wind down nuclear energy, a rapid rethink is taking place. The country has been a large user of Russian oil and gas.