Technology
HSBC Private Banking Enters The "Metaverse"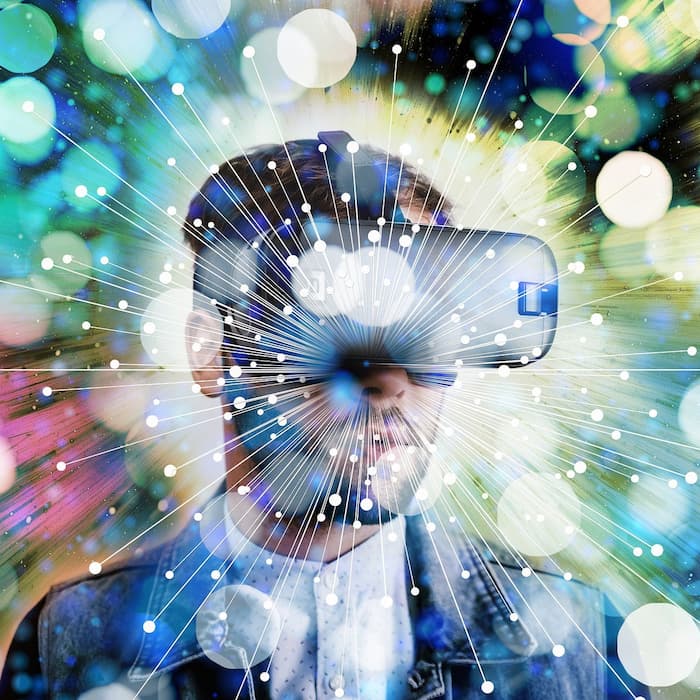 The fusion of third-dimensional virtual worlds connected by technology, affecting fields such as e-gaming, advertising, retail, social media and cryptocurrencies, is creating what is called the "metaverse." Worth hundreds of billions of dollars and more, this segment is attracting new investment funds and strategies.
HSBC Global Private Banking is entering one of the latest investment enthusiasms: the "metaverse." It has launched a fund for Asian clients to tap into its potential.
The term, which originated in the 1992 science fiction novel Snow Crash, by Neal Stephenson, relates to a network of 3D virtual worlds focused on social connection. It is reshaping sectors from advertising to working arrangements. Areas such as space flight, blockchain, e-gaming, virtual working, movies and retail, are all affected. Already, the working-from-home phenomenon caused by the pandemic has turned elements of fiction into hard reality. Online retail is also a major force, upending traditional bricks-and-mortar shopping models.
The private bank has rolled out a discretionary managed portfolio for metaverse opportunities exclusively for its private banking clients in Asia. The Metaverse Discretionary Strategy, which is managed for HSBC by HSBC Asset Management, aims to capture growth opportunities globally over the next decade arising from the development of the metaverse ecosystem.
The portfolio is actively managed and focuses on investing in companies within the metaverse ecosystem, with five main segments: infrastructure, computing, virtualisation, experience and discovery, and human interface.
"The metaverse ecosystem, while still at its early stage, is rapidly evolving. We see many exciting opportunities in this space as companies of different backgrounds and sizes are flocking into the ecosystem.
A robust stock selection and investment process is critical to identify future solution providers," Lina Lim, regional head of Discretionary and Funds, Investments & Wealth Solutions, Asia-Pacific, HSBC, said.
Nicholas Dowell, portfolio manager and TMT specialist from HSBC Asset Management in London, added: "The metaverse is seen by many as the next stage in the evolution of the internet, with the effect it has on our daily lives expected to be as impactful as we saw in the early nineties."
"We see plenty of potential upside in this augmented sector, which is estimated to reach $800 billion globally by 2024. As more investors are looking to invest in a growing set of companies that play a fundamental role in the metaverse ecosystem, we believe now is a good time to explore these investment opportunities."
The bank said the strategy is exclusive to HSBC's high net worth and ultra-HNW professional investor and accredited investor clients in Asia.
Virtual worlds
In a recent overview of the metaverse theme by Singapore-based DBS, it noted the exponential growth rates of users of Zoom, a popular two-way video system, and forecast a rapid rise in the use of virtual reality and augmented reality technologies and systems. Citing data from PwC, the report said that the VR/AR market is poised to boost the global economy by $476 billion in 2025, a 927 per cent rise from the $46.4 billion level seen in 2019. By 2030, the industry is slated to boost the global economy by $1.5 trillion. Overall, this constitutes a compound annual growth rate (CAGR) of 37 per cent between 2019 and 2030. The augmented reality segment will account for the bulk of the contribution at 71 per cent while the remaining 29 per cent comes from virtual reality.
The DBS report said that the VR/AR industry is also a "major job creator," and referred to PwC figures showing that job creation by the industry is expected to increase from 824,634 in 2019 to 23,360,639 by 2030, constituting a CAGR of 36 per cent. Geographically, the majority of job creation will take place in China (at 29 per cent) and the US (at 10 per cent) by 2030.
Interest in the metaverse concept has been jolted by news that social media giant Facebook is shifting to become a "metaverse company.".Another force gaining attention is the phenomenon of bitcoin and other cryptocurrencies, distributed ledger technology, and the non-fungible token (NFT). NFTs are unique, non-divisible, and non-interchangeable units of data stored on the blockchain.
At the same time, some of the more breathless enthusiasm for these ideas comes up against concerns about privacy, cybersecurity, and the robustness of such interconnected systems at a time when globalisation has been rattled by trade frictions with China and sanctions imposed on Russia for its invasion of Ukraine.
The infrastructure underpinning the metaverse uses data showing how users interact with their surroundings in fictional worlds, digital workplaces, virtual doctors' appointments and elsewhere. Some corporate privacy lapses in recent years have centred on how companies exchange data with third parties, John Verdi, senior vice president of policy at the Future of Privacy Forum, a Washington think tank, was quoted saying by the Wall Street Journal on 4 January. He said that governments may need to pass new laws, or update guidance on existing statutes, such as the EU's General Data Protection Regulation, once a metaverse-shaped data economy comes into focus.
In March, Mirae Asset Global Investments (Hong Kong) announced that it had launched new ETFs including the Metaverse Theme Active ETF.