Technology
Technology Innovation Is In-House Affair For Lombard Odier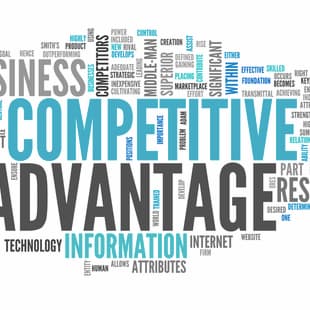 This news service spoke to the tech and ops chief for the Swiss private banking group to find out what its priorities are, its stress on internal innovation, and what it thinks of AI and blockchain tech.
A never-ending debate across the business model spectrum is what tasks could or should be handled in-house and what should be outsourced. In most cases, the crunch comes over cost.
As far as Lombard Odier is concerned, farming out functions, be they front-, middle- or back-office may be tempting if this saves in-house development spending, but the long-term effects of outsourcing aren't always fully appreciated. The Geneva-based bank isn't a great fan of outsourcing, Geoffroy de Ridder, head of technology and operations, told WealthBriefing recently.
A problem with outsourcing is that knowledge gets lost, de Ridder said. "Our tech and ops is very much made by banking people working in this business. The vast majority of the [tech and op] staff are in Geneva. For Lombard Odier, technology has always been a strategic asset."
Outsourcing can create dependency, and internal knowledge may get lost, he said at his office in Geneva. "We are very capable, from the front to the back office, in handling different situations….it is engineers, engineers and engineers wherever you look!" he continued.
De Ridder argued that Lombard Odier operates a "high-end service model," giving examples such as the bank's G2 platform which can handle a variety of entities and work through a number of countries around the world. The G2 business is being evolved into "GX," entailing "huge" investment that is taking a total of seven years.
Lombard Odier is now in the second year of this process, with five to go, he said. Building that platform has meant external hires as well as redeploying people within the organisation.
Among recent large hires was that of Loïc Guezennec who, in December 2021, joined as head of IT development for the technology and operations unit, and chief technology officer of Lombard Odier. Guezennec has 25 years' experience in the banking industry.
The edge
Devoting resources to technology is not just about cost – it is a competitive edge and a revenue-builder, de Ridder said. "It gives us a strategic advantage," contrasting how Lombard Odier builds its own tech with how some firms outsource many of their operations,
The loss of knowledge when outsourcing happens becomes more acute over time, de Ridder said. Banks need to prepare for a shorter and shorter cycle of obsolescence in technology. "Today, you write an application and then in two years it's gone."
Some of the conversation with de Ridder focused on the bank's G2 platform – or now GX – how it works and what it is for.
"The first ideas on G2 emerged more than 30 years ago, and we have been developing it ever since. Today, G2 is renowned among professional investors and our clients as one of the leading platforms in the wealth management industry," he said.
"G2 is available everywhere the group operates and is adapted to local requirements, such as legal and tax rules or currencies. Besides powering our operations, G2 is used by many external asset managers and around 10 banking groups and financial institutions," he said.
The latter point is important because, as related here, Lombard Odier is a large player in the business of supporting Swiss external asset managers – a large client base and one that needs to adapt to surmount domestic Swiss regulatory hurdles taking full force at the end of 2022.
The bank recognised that it needed to spend on its banking platform after carrying out a thorough review, "Following this extensive analysis, we decided to initiate a multi-year programme to modernise our banking platform. Through this significant investment in our technology, the GX programme will enable us to maintain a competitive advantage by continuing to offer our clients the best technology in the market."
De Ridder said two areas that Lombard Odier is focused on are data analytics and artificial intelligence. As far as blockchain distributed ledger technology is concerned, while such technology may generate a lot of media and industry buzz, he said the bank "will only use the crypto assets and the blockchain technology when we find a good case for it."
"We are integrating third-party AI-enabled technologies and cloud computing technologies where appropriate and we are developing specific solutions for our needs to stay at the edge of wealth management technologies," he said.
As far as the bank is concerned, AI is important for two broad areas: it allows Lombard Odier to develop "augmented people" – people who can use tech to make faster, smarter decisions. (This is about empowering advisors rather than removing them.) Also, AI allows the bank to handle large amounts of data to identify patterns and signals that people cannot see. De Ridder said that such pattern recognition can build investment opportunities and enable bankers to detect fraud and other problems.
De Ridder is also enthusiastic about cloud computing as a way of speeding up innovation – also removing the hurdles of managing infrastructure. However, it does raise data protection challenges for banks and puts a premium on strong governance over how data is collected and used.
What about blockchain
"We do monitor solutions that will leverage this technology to create value. Crypto-assets are an example of a topic that we follow," de Ridder said, noting that Lombard Odier experimented with blockchain early on, such as launching a catastrophe bond via this distributed ledger technology in 2018.
"We are working with the Geneva-based platform Wecan Comply, which facilitates interaction between banks and external asset managers. Several banks have joined the initiative, as the challenge is considerable: it involves streamlining processes, reducing the burden of compliance work, and sharing information in real time, thanks to blockchain technology," he said.
De Ridder added that the bank's approach includes investing in Taurus, one of the Swiss leaders in fintech, which develops digital asset and blockchain solutions. In April, Taurus received a licence from FINMA to launch a novel crypto-asset trading platform.
All in all, de Ridder and his colleagues are very busy people.