People Moves
Credit Suisse Reshuffles Boardroom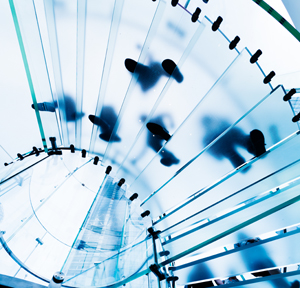 There have been a number of high-level comings and goings at the Zurich-listed bank, including the arrival of a new chairman in January this year.
Credit Suisse is proposing a number of board changes with several members announcing that they won't stand for re-election. One of the newly-proposed figures is a former private banking and wealth head for UniCredit, the Italian bank.
Mirko Bianchi, Keyu Jin and Amanda Norton have been proposed for election as non-executive members of the board at the Swiss bank's annual general meeting on 29 April.
Schwan, who joined the board in 2014 and has acted as vice-chair and lead independent director since 2017, has decided not to stand for re-election. Kai S Nargolwala, who joined in 2013 and has been the chair of the compensation committee since 2017, and Juan Colombas, who joined recently, have also decided that they won't stand for re-election.
Christian Gellerstad will become vice chair and lead independent director, taking over from Kai S Nargolwala, subject to his re-election at the upcoming AGM.
Credit Suisse's board has also nominated Bianchi, Jin and Norton for election to the board.
The board intends to appoint Bianchi as chair of the audit committee. Norton would join the board on 1 July, subject to her election at the upcoming AGM. In addition, the board intends to appoint the current chair of the audit committee, Richard Meddings, as chair of the risk committee, also subject to his re-election at the upcoming AGM. He will succeed Axel Lehmann, who was appointed chairman of the board in January. Lehmann replaced Antonio Horta-Osorio, who resigned in January for breaking Covid restrictions.
Bianchi was most recently at UniCredit, where he served in a number of finance roles such as group chief financial officer for the bank in Milan. His most recent position at UniCredit was chief executive of wealth management and private banking.
Keyu Jin is a professor of economics at the London School of Economics, focusing on topics including global capital flows, international technology competition and China's growth model. She is a non-executive director of Richemont Group and Qingdao AInnovation venture.
Norton most recently served at Wells Fargo as group chief risk officer. She brings with her more than 30 years of experience in risk functions across financial services companies, including various risk executive roles with JP Morgan and Bank of America.
Credit Suisse has been attempting to rebuild its fortunes over recent months following losses stemming from the Archegos and Greensill sagas. More recently, In February, the bank reacted furiously to a newspaper report claiming that it had received a "massive leak" supposedly showing that the bank harboured the wealth of clients involved in crimes including torture and money laundering.