Alt Investments
What Wealth Sector Must Know About Private Markets Investment In APAC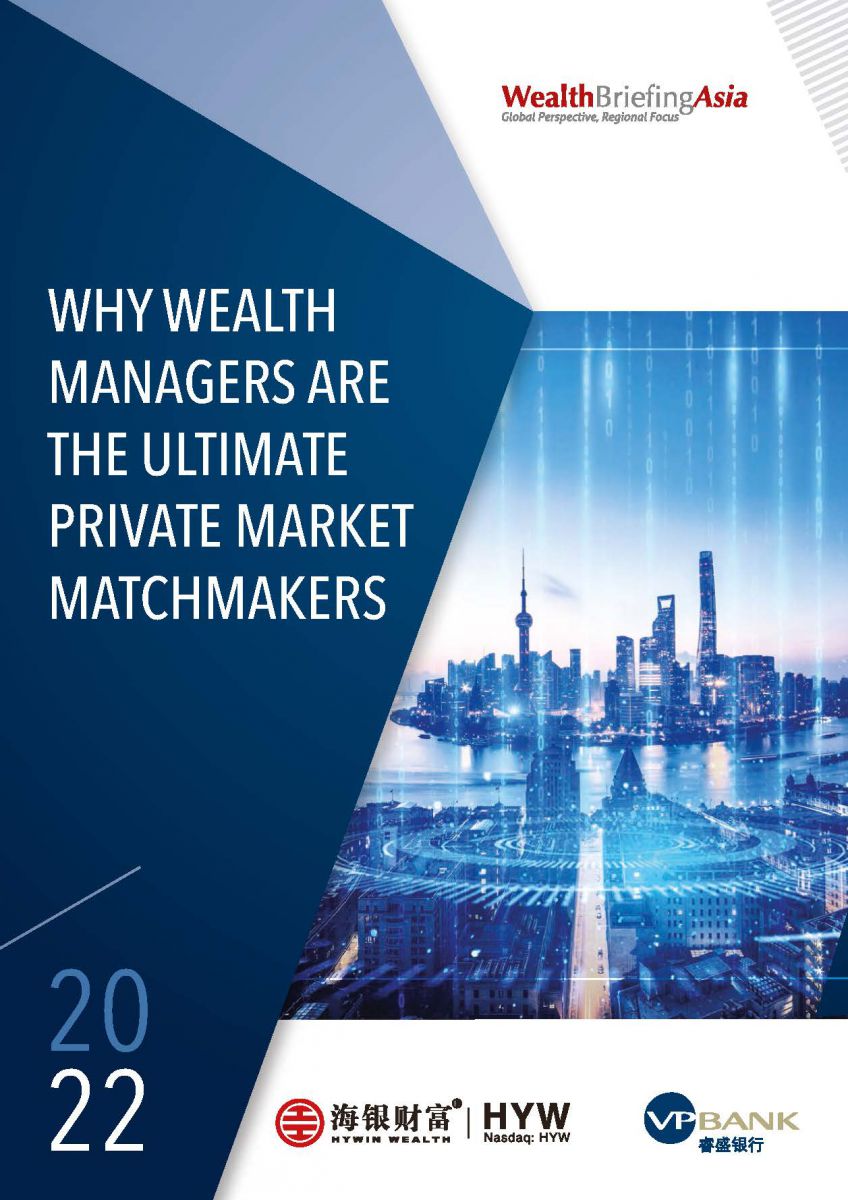 Madame Wang Dian, Chief Executive Officer of Hywin Wealth, and Pamela Hsu Phua, Chief Executive Officer Asia at VP Bank, explain the major trends in private market investing that they are seeing in APAC. They make the case for why wealth managers are an invaluable part of the ecosystem serving investors.
This interview features in our new research report, "Why Wealth Managers are the Ultimate Private Market Matchmakers." Download your complimentary copy by completing your details here.
How strong is demand for private market investment opportunities within your own client bases currently, and how strongly do you see the drivers of this trend developing?
Madame Wang Dian: "Private markets are already very popular with Hywin's clients, who are sophisticated investors allocating their assets with attentive eyes to fundamentals and trends. More than half of our total client transaction value – RMB78 billion (around $12 billion) – in the fiscal year 2021 went to private market investment products, from private credit, private equity and venture capital to fund-of-alternatives funds.
"Looking forward, I think Hywin's clients in Greater China and beyond will continue to allocate a consistently high proportion of their wealth to this domain. Diversification and improved risk/returns are a big driver but, importantly, Hywin and our clients also believe great companies will be private for longer before they seek public financing. Innovation, growth, patience, and substance are generously rewarded in the private markets."
Pamela Hsu Phua: "Historically, private banking clients may have largely eschewed private markets, but they started to want some exposure via collective funds from the beginning of the millennium and then in recent years; they increasingly began to demand attractive individual deals. Today, the average private client allocation is estimated to be above 10 per cent of portfolios and this may reach above 20 per cent in the next years as the long-term transformation of the business world and consumer behavior continues, especially in the digital, medical and ESG spaces. We see similar trends at VP Bank and among our intermediaries too.
"The strong performance of public markets has certainly boosted exits from private market investments and past successes with great multiples on invested capital naturally drive up confidence for future ones. This trend isn't going anywhere. By some reports, in Asia alone there is around $385 billion of 'dry powder' waiting for deployment in private markets."
Which characteristics unite the clients you see who are most keen on private markets opportunities?
Pamela Hsu Phua: "We see private market investors differing as to levels of wealth, life stage, business background and so on, but they are united in a desire not to miss out on the opportunities presented by economic growth and transformation. They are invariably well educated, well traveled and well informed.
'For example, VP Bank clients hear, sense and experience the wealth created via private market investments and many in fact own high-growth businesses which have themselves been investment targets."
Madame Wang Dian: "I would say that clients who are active in the private markets are typically highly curious intellectually, love to learn and analyze a trend, a sector, a company, and their contexts. They demand to see and will only be won over by logic and value.
"Secondly, they are patient – patient with the investment targets and patient with the necessary diligence process. They won't be rushed. The illiquid and chunky nature of every investment reminds our clients to take their time and deliberate. Decisions are not made in haste, but brewed over time.
"Thirdly, they are very good at using advisors – leveraging both the network and intellectual capital of Hywin to see as many opportunities as possible, but also talking to the full range of specialist advisors, lawyers and boutique investment banks we introduce to better inform their decisions."
Which routes into private markets clients are clients pursuing and is this predominantly driven by the institution or clients themselves?
Madame Wang Dian: "For most clients, the structural clarity, procedural assurance and diversified holdings of a private equity fund or venture capital fund are desirable, so the most common entry point we see is through the various funds we recommend or manage. Hywin's Cayman funds and Hong Kong Limited Partnership Fund (LPF) vehicles are particularly popular.
"Some sophisticated clients do want direct investment, secondary blocks, and pre-IPO opportunities, however, and here we help deliver great care and rigor in the valuation and transactional processes.
"We also see 'format agnostic,' institutional-grade clients who proactively position for trends they believe in without particular regard for public versus private, seeing these as one continuum hunting ground for opportunities."