Reports
Brooks Macdonald's FuM, Profits Grow In H2 2021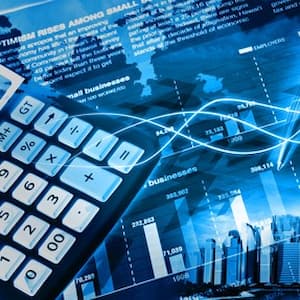 The group sees quality acquisitions and digital transformation as pivotal to its growth strategy in half-year results.
Revenue and funds under management in the second half of 2021 rose at London-based Brooks Macdonald driven by positive net flows and the impact of an acquisition. The group said it has no direct Russian exposure in its discretionary business. Its comments come at a time when financial institutions' Russia exposures are under a spotlight.
This week the firm reported that total funds under management reached £17.3 billion ($22.7 billion), up 5.3 per cent over the half year from £16.5 billion for the first half of 2021, according to its half-year financial results published yesterday.
Net flows between July and December reached £326 million, following the firm reporting £367 million of outflows in the second half of pandemic-hit 2020.
Revenue rose to £61.9 million, up 10.7 per cent from £55.9 million in the first half of the year, driven by improving positive net flows and a complete half-year contribution from the firm's acquisition of Lloyds Banking Group's Channel Islands funds and wealth management business. This was partly offset by lower transaction-related revenues, the group said.
Its core UK discretionary business had annualised net flows of 6.3 per cent for the period, driven by strong growth in Brooks Macdonald Investment Solutions, the firm's B2B offering for advisors, with FuM up 60 per cent over the half-year, and in its Platform Managed Portfolio Service which saw a rise of 20 per cent.
It also saw positive net flows in its Bespoke Portfolio Service, particularly with private client business and specialist products, such as Responsible Investment, decumulation, Court of Protection and Alternative Investment Market.
Underlying pre-tax profit rose to £17.6 million, up 25.7 per cent to £17.6 million from the first half year's figure of £14.0 million, with the underlying profit margin up 3.3 percentage points to 28.4 per cent, driven by higher revenue and continued cost discipline.

Statutory pre-tax profit fell to £13.2 million, down by 6.4 per cent from £14.1 million in H1 FY 2021, with the fall caused by an exceptional gain in H1 FY21 related to the Lloyds Channel Islands acquisition.
The firm said it has raised the interim dividend to 26.0p, up by 13.0 per cent from 23.0p in H1 FY21, to reflect the strong results for the period, the group's strong capital position, and the board's continuing confidence in the firm's prospects.
The group has no direct exposure to Russia in its discretionary client portfolios or its funds, it said. Its indirect exposure, through holdings in third-party funds in the client portfolios, is around 0.1 per cent of total FuM. The holdings are being monitored closely and it is engaging with third-party fund managers where appropriate.