Offshore
UK Scraps Tier 1 Investor Visa: The Wider Impact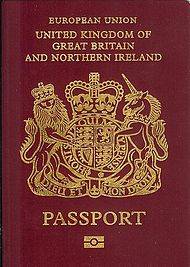 The UK has scrapped its "golden visa" regime following the Russian invasion of Ukraine. Russians have been among the most enthusiastic applicants for the visa that offered residency for £2 million. The author of this article argues that this action will affect far more than just Russians, and is a questionable step. As ever, we invite responses.
The private client advisory and banking industry is wrestling with what to do about governments' actions against Russia and various individuals and firms following Vladimir Putin's decision to invade Ukraine. The UK has stopped its Tier 1 investor visa regime, possibly permanently. In the past, a number of ultra-high net worth individuals from Russia have used the visa to obtain entry into the UK. Business advisors such as Henley & Partners – arguably the best known – have made money advising people on these "golden visas." Defenders of them argue that they are not conduits for dirty money. Politically, they remain controversial because they are seen as giving rich people rapid access to citizenship – not a good look when wealth inequality appears to be widening. That said, not all users of these visas are mega-rich and, as history has taught, entrepreneurs can be targeted by violent regimes (Uganda in the 1970s or to go back in history, the French Hugenots in the 17th century, or Jewish businessmen in the 19th and 20th centuries). It is an issue that should defy sweeping statements of what is ethical.
A total of 211 main applicants were granted such visas in 2021 (and 353 dependents were granted them that year). The peak year was 2014, with 1,172 main applicants and 1,823 dependents. In 2014 rules were tightened and the investment minimum was doubled to £2.0 million ($2.64 million). Between 2008 and 2021, Russians accounted for 18 per cent of all applicants; with Chinese accounting for the largest single group, at 33 per cent, according to figures from the Home Office.
With that in mind, we carry this guest feature article from Dhana Sabanathan, Partner in the private business and wealth team at Winckworth Sherwood. The usual editorial disclaimers apply to the views of outside contributors. Jump into the debate! Email tom.burroughes@wealthbriefing.com
The UK government has declared that it is introducing a "Register of Overseas Entities" to crack down on foreign criminals using UK property to launder money. This measure has been discussed since 2016, but has gained new momentum in light of Russia's attack on Ukraine.
It is well known that many wealthy Russians own property, often through offshore companies. Owning the property through offshore companies used to provide significant tax benefits for non-resident and/or non-UK domiciled individuals, but more recently this approach was mainly used for privacy protection.
It is important to note that UK real estate is not just a preferred asset class of Russian oligarchs. The UK has long attracted investors from all over the world, and in recent times has seen more significant investment from China, Hong Kong and India.
Wealthy individuals often have legitimate reasons for wanting to keep their home addresses private. They are often the targets of financial crime/fraud, burglary and even kidnapping. Having a significant stake in a business increases the risk of disgruntled employees, competitors and shareholders. There is also the matter of unwanted and persistent press attention/harassment, which can be particularly unpalatable when directed towards young family members.
Some individuals employ security to protect themselves, but any protection is seriously undermined if it becomes easy for any member of the public to look up where they and their family live. Most high net worth individuals are perfectly happy for the UK government and tax authorities to know where they live, but understandably feel uncomfortable at the prospect of this becoming publicly available and free to access.
Bringing transparency to the corporate owners of UK property (both commercial and non-commercial), will aid both the UK (in targeting specific Russians and individuals believed to be involved in criminal activity) but also political opponents of the UK. For example, Russia could use the register to target the homes of wealthy Ukrainians. Many are worried that these security concerns have not been properly considered by the UK government.
Another significant announcement (which the Home Secretary made by twitter) was the immediate closure to new applicants of the Tier 1 Investor visa, again due to concerns that this was allowing corrupt elites to enter the UK.
To many, this approach feels like a sledgehammer to crack a nut. The figures released by the Home Office show that in recent years most individuals using this route have come from Hong Kong or China, rather than Russia. The Home Office's most recent data shows that in Q4 2021 only nine Russians were granted Tier 1 Investor visas compared with 28 Chinese nationals in the same quarter.
Whilst historically the Tier 1 Investor visa may have been an easy route for criminals to take advantage of, in 2019 the rules were amended to address concerns about corruption and money laundering. These changes included requiring the funds to be held by the individual for at least two years prior to the application and written confirmation from a UK bank that they had passed all due diligence checks. Whilst some international banks have had their reputations tarnished in recent years, banks in the UK have rightly taken their anti-money laundering obligations seriously. Tightening the rules was the correct approach to prevent unwanted funds arriving in the UK, but also ensured that the UK remained an attractive place for wealthy international individuals to live and invest in.
Furthermore, the tax regime for non-UK domiciled individuals (the remittance basis) actively encourages individuals to keep their investments outside the UK. The Tier 1 investor visa was the only initiative that actually required wealthy individuals to invest significant sums into UK trading companies.
It will still be possible for many individuals to make use of other visa categories to come to the UK, including the Skilled Worker visa, Sole Representative, British National (Overseas) visa and Innovator visas. Whilst these routes require individuals to actively work or set up businesses here, they do not guarantee the substantial level of investment that was required under the Tier 1 Investor visa.
In the government's haste to target Russian oligarchs close to Putin, many individuals with no connection at all to Russia will be adversely affected, along with the potential investment they would have otherwise brought to the UK.