Technology
Kingswood Partners With Moneyinfo Over Client App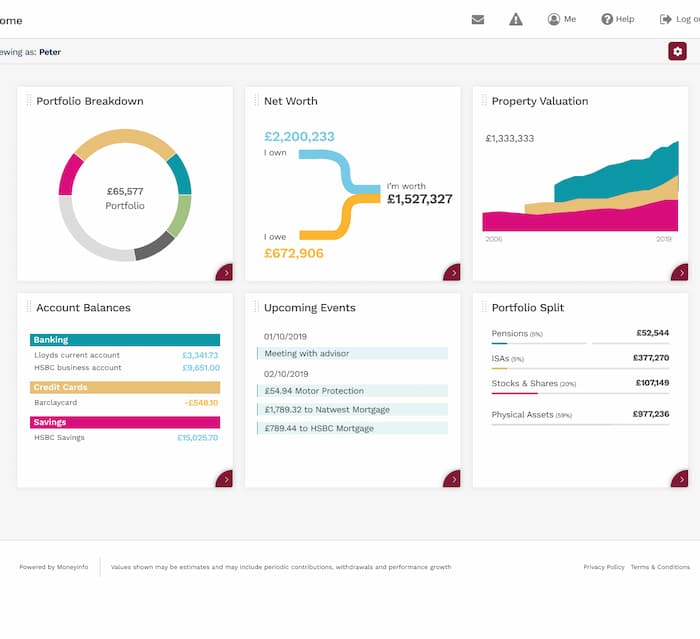 The new technology, which highlights the firm's tech roadmap redesign, was developed following feedback from older and younger generations clients.
London-listed wealth management house Kingswood has launched a new online portal for clients, developed in partnership with technology designed by wealthtech firm moneyinfo.
Providing a single client view, Kingswood Go will be available via desktop and a mobile app. The app will allow clients to access and track their investments, and hold other financial products including insurance products, property, bank accounts and other assets. Clients will be able to communicate securely with their advisor via encrypted WhatsApp-style messaging.
Documents can be shared, signed digitally and then encrypted in the cloud, eliminating the need for paper documentation and visits to the advisor's office. The portal also includes a folder for emergency access to paperwork and insurances.

In a statement, Kingswood said that the new technology increases client loyalty, improves workflow and streamlines core business processes.

"We are delighted to launch Kingswood Go, a product generated from comprehensive feedback gathered from our clients, who are now busier than ever and eager to have easy access to their accounts online and benefit from highly tailored communications with their advisor. We are proud to have built this new offering made available both via desktop and mobile app in response to requests from both the older and younger generations," Lucy Whitehead, chief client officer at Kingswood, said.

"Our reliance on technology has only deepened over the past couple of years and we expect this trend to continue," Harriet Griffin, chief operating officer at Kingswood, said.

"Kingswood is a forward-thinking, fast growing and highly acquisitive wealth management firm with an appetite to move with the times. We are very happy to partner with them to deliver a tailored digital client experience via the Kingswood Go branded app which will ensure that as they grow and acquire new clients, they can continue to deliver the same great level of tailored client service that the firm is known for," Sim Sangha, business development director at moneyinfo, said.
Kingswood, which has grown in recent years, now has £9.1 billion of assets under advice and management and more than 19,300 clients, it said in a statement.
The firm has made four acquisitions in the UK this year, including Allotts Financial Services; D. J. Cooke (Life & Pensions); Joseph R Lamb Independent Financial Advisers Ltd; and Aim Independent. Late last year, it also acquired Metnor, the holding company for IBOSS Asset Management and Novus Financial Services.