Banking Crisis
Russia Braces For Market Rout After SWIFT Move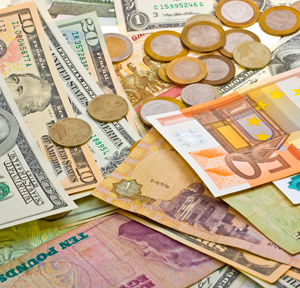 Western nations have moved to exclude Russian banks from the SWIFT global payments system, the harshest financial measure they have taken yet in response to Vladimir Putin's order of a military invasion of Ukraine.
Western nations ratcheted up economic and financial measures on Russia at the weekend, agreeing to cut certain Russian banks from the SWIFT network – a massive blow to the country's economy.
The US, Britain, the EU and Canada have joined to block Russia's access to the international banking payment system. Ukraine had called on nations to take this action as a way to put pressure on Moscow.
This news service tried logging on to the Moscow Exchange on Monday morning, but its website appeared to be down as at the time of going to press.
NATO member states have been debating the best way to force Russia to retreat and call off its invasion of Ukraine, which has already rocked global markets, sending the Russian rouble down sharply, boosting crude oil prices and encouraging safe-haven inflows to gold and US Treasury bonds. The crisis has also added to the woes of a world trying to restore its fortunes after more than two years of COVID-19 restrictions.
In a statement issued by the White House on Saturday, the US, UK, EU and Canada (source: Guardian, other, 26 February) said they condemned "[Vladimir] Putin's war of choice and attacks on the sovereign nation and people of Ukraine."
Cutting Russia from the banking system will not be without costs for other nations with financial ties to Moscow. HNW expat Russians, who have bought significant assets abroad in the decades since the end of the Cold War, will find life increasingly uncomfortable. The situation also puts private banks that have Russian clients under a spotlight, adding to pressures for the need for watertight AML and KYC controls.
The central bank restrictions target access to the more than $600 billion in reserves that the Kremlin has at its disposal, and are meant to block Russia's ability to support the rouble as it plunges in value amid tightening Western sanctions, media reports said.