Financial Results
Vontobel's 2021 Profits Rose 46 Per Cent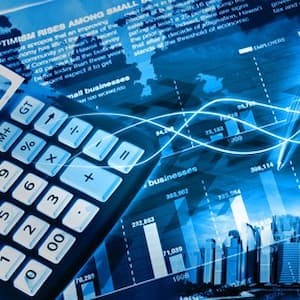 The wealth and asset management side of the business accounted for the lion's share of its income.
Switzerland's Vontobel logged a 46 per cent year-on-year pre-tax profit of SFr467 million ($505.6 billion). Profit after taxes rose by 48 per cent to SFr384 million. Operating income rose by 21 per cent to SFr1.536 billion.
Wealth and asset management business accounted for 80 per cent of the record income generated in 2021, the Zurich-listed firm said in a statement.
"In 2021, Vontobel took important strategic steps towards our Lighthouse Ambition 2030. Our long-term goal is to be known as one of the leading and most respected investment firms in all our target markets by 2030," Zeno Staub, group CEO, said. "At the same time, we have achieved a record result, driven by past investments and Vontobel's commitment to delivering high quality. The response from our clients and employees – and ultimately also this financial result – show that Vontobel's clear positioning as a globally active investment firm represents the right approach. We want to continue growing in the future – but not at any price."
Operating income in the business with asset management clients rose by 15 per cent to SFr594 million. The strongest income driver was the global business with wealth management clients, where operating income grew by 15 per cent to SFr634 million compared with 2020's level.
The firm has boosted its Italian business and with ultra-high net worth individuals. It has bundled its comprehensive advisory capabilities for financial intermediaries and UHNW clients within Wealth Management, with effect from 1 August 2021.
Vontobel said that it had also generated a "very good result" in the business with digital investing clients.
The firm logged a cost/income ratio of 69.1 per cent – within the target range and demonstrating Vontobel's operating efficiency. Vontobel's own mid-term target is a cost/income ratio of less than 72 per cent. The return on equity increased to 18.8 per cent, beating its 14 per cent target.
Advised client assets rose by 8 per cent to SFr268.1 billion in 2021 from a year earlier. Including the assets of financial intermediaries, assets under management rose by 17 per cent to SFr95.8 billion.
Net new money totalled SFr8.1 billion in 2021, decelerating from SFr14.8 billion in 2020.