Compliance
Former Goldman Sachs Banker In Court Over 1MDB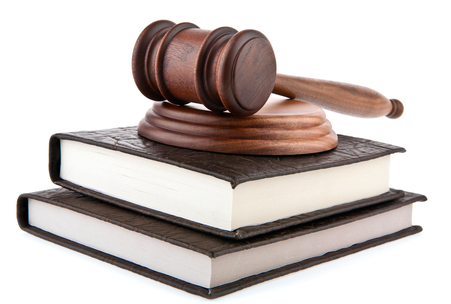 The trial will shine a light inside one of the world's largest investment banks and its dealings with governments globally.
Former Goldman Sachs banker Roger Ng's trial in connection with the scandal-hit Malaysian fund 1MDB began in New York yesterday following a three-year delay partly due to the pandemic.
Ng, 49, could face a sentence of up to 30 years for helping to launder more than $2.7 billion from the 1MDB fund. He has pleaded not guilty.
US prosecutors have charged Ng, a Malaysian national known also as Ng Chong Hwa, with violating US anti-bribery laws, evading internal accounting controls, and laundering money from Malaysia's state development fund when he worked at Goldman through the bank's dealings with the fund.
US authorities claim that the Malaysian state-created fund was used for personal benefit and to pay bribes and kickbacks to government officials in Malaysia and Abu Dhabi which helped gain business for Goldman. The business from 1MDB included three bond offerings in 2012 and 2013 that raised about $6.5 billion and earned Goldman around $600 million.
Aside from the theft of the $2.7 billion, Ng and his co-conspirators, who include Low Taek Jho, known as Jho Low, and Ng's boss at Goldman, Tim Leissner, are accused of embezzling the money to purchase luxury real estate and art as well as to finance Hollywood films.
Low has two Interpol red notices and a US arrest warrant against him, while Ng's defense team maintains that Leissner oversaw the bank's business with 1MDB and that Ng warned Goldman about working with Low. Formerly chairman of Goldman's Southeast Asia concern, Leissner has pleaded guilty to charges of conspiring to launder money, pay bribes and circumvent Goldman's internal controls. He is expected to testify at Ng's trial.
Ng is the only Goldman banker standing trial for what was the biggest financial scandal in Asian history, which saw some $2.7 billion lost from the sovereign wealth fund of the Malaysian government in 2015. Open arguments in the trial, which began yesterday with jury selection, are expected next week.
In October last year, Goldman Sachs, which called its involvement in the scandal an "institutional failure," agreed to pay nearly $3 billion to government officials in four countries to end a probe into work it did for 1MDB. The bank said at the time that it would take a total of $174 million in compensation from current and former executives.
The global web of fraud and corruption led to a 12-year jail term for Malaysia's ex-prime minister Najib Razak, who lost an appeal against his conviction last December. The US Department of Justice alleges that $4.5bn in government money was drained from 1MDB during Najib's term in office.
The 1MDB saga has caused a fresh bout of soul-searching among banks and regulators since the revelations about money laundering came to light. A number of banks have been punished. For example, BSI and Falcon Private Bank – both Swiss – were kicked out of Singapore about six years ago. Regulators in Singapore, Switzerland and the US, among others, have been involved. One of the more bizarre twists was when it was discovered that the Hollywood film, The Wolf of Wall Street, was financed with money from 1MDB, which subsequently had to be refunded.