People Moves
Who's Moving Where In Wealth Management? – Canaccord Genuity, Schroders Personal Wealth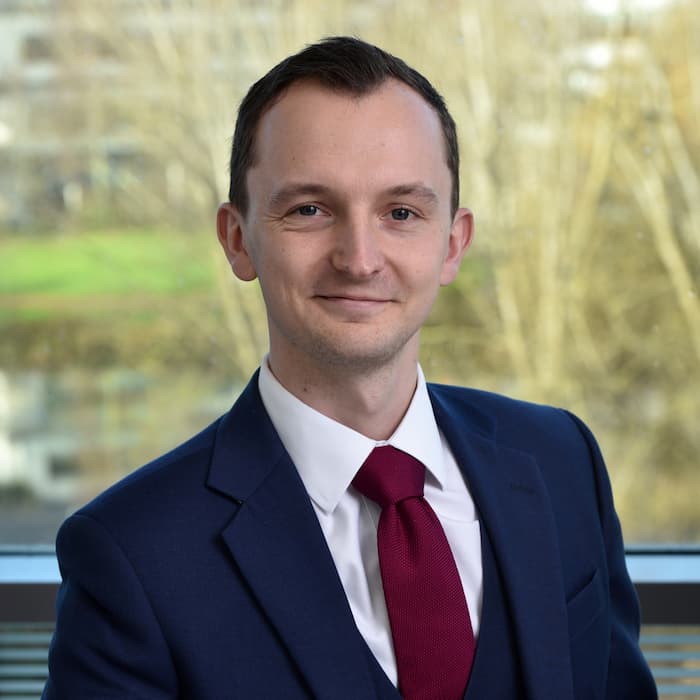 The latest moves and appointments in wealth management in the UK, the rest of Europe, the Middle East and select international locations.
Canaccord Genuity Wealth Management has appointed Harry Plunkett (pictured) as wealth planning advisor as it continues to boost its Worcester office.
The company's Worcester office is growing rapidly to meet client demand in the region, it said, and the appointment is the latest addition to the team which was significantly expanded in January 2019 with the acquisition of specialist financial advisory firm McCarthy Taylor.
Plunkett, a holistic financial planner, has five years' experience in financial services, previously working for Morrinson Wealth Management and St James's Place Wealth Management. He specialises in working with business owners and private clients, building tailored financial plans to achieve wealth goals.
"We have created a regional financial planning centre of excellence in Worcester and we are pleased to be building our team of experienced professionals to meet the requirements of our growing stable of clients," Simon Raggett, head of the Worcester office at CGWM UK, said.
Schroders Personal Wealth
Schroders Personal Wealth, the joint venture between Lloyds Private Banking and Schroders, has made several appointments to its marketing team.
Sean Ingram has been appointed as chief marketing officer, Ed Colyer joins as head of product and propositions and Dougy Watt will be head of client Insights and client experience.
Ingram will be responsible for leading the digital marketing, communications and product and propositions strategy for SPW. Before this, he managed his own consultancy firm, where he led a team of consultants working with clients such as JP Morgan, Visa Europe, Coutts and most recently Openwork where he worked as its marketing strategy director focusing on revenue generation.
Colyer has recently been consulting at Scottish Widows. Before this, he was head of proposition and business development at Close Brothers Asset Management and has also led the proposition teams at Towry and Coutts.
Watt was previously head of insight and planning at Openwork. He has also held roles at Bank of Scotland, Royal Bank of Scotland and was a lecturer at The University of Glasgow. He will lead the creation and delivery of all client level insight, research and data science to support SPW's data driven marketing strategy.
Ingram will report to Mark Duckworth, chief executive, while Edward and Dougy will report to Ingram.