People Moves
Summary Of Global Executive Moves In Wealth Management – December 2021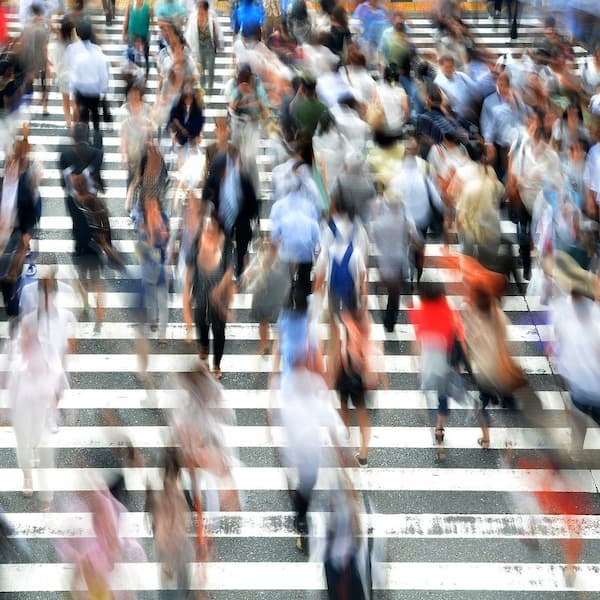 A round-up of moves across the wealth management industry. One of the stand-outs was the return to Credit Suisse of Francesco de Ferrari, who heads up wealth management.
Bank J Safra Sarasin hired Dr Daniel Wild as chief sustainability officer to further strengthen the sustainable investing proposition of its asset management. Wild, global head of ESG strategy at Credit Suisse, joined as a managing director. He worked in various senior roles at RobecoSAM between 2006 and 2019, including as co-chief executive of the sustainable investment firm. Wild is based in Zurich.
TIGER 21, the peer-group membership organisation for high net worth wealth creators based in the US, pushed its European presence and appointed Emily Dunbaras as managing director. She is based in London and report to TIGER 21's chief operating officer, Greg Wells. Prior to this role, Dunbar was on the executive team at the CFA Institute.
Dieter Enkelmann, Julius Baer's chief financial officer for 15 years, is to step down in July. Enkelmann will employ his experience in non-executive responsibilities outside Julius Baer, it said. Evie Kostakis, the deputy CFO, who will take on the CFO role when Enkelmann departs, joined Julius Baer in 2013 as deputy head for corporate development and strategy. Between 2017 and 2019, she served as deputy head of investment management and head of alternative investments.
Hiscox, the international specialist insurer, appointed M&G's Paul Cooper as group chief financial officer, subject to regulatory approval. Cooper, will succeed CFO Aki Hussain. Hussain will replace group chief executive Bronek Masojada who retired.
Cooper, who has more than 25 years of experience in the financial services sector, joined Hiscox from asset manager and life insurer M&G, where he was interim CFO. He is also the finance chief for Prudential Assurance Company.
LGT Bank Switzerland appointed Bruno Piller, an executive board member, as head private banking, and Anna de Veer, in her role as head of compliance, as chief risk officer on its executive board. Piller has been with the bank since its foundation in 2004, initially as head of the Berne/Mittelland region and since 2014 as a member of its executive board and head private banking Switzerland onshore. De Veer joined the bank in November 2019 and has been responsible for compliance since January 2020. She served in various management roles in compliance and risk at a major Swiss bank for over 12 years before joining LGT.
Deutsche Bank named former Credit Suisse senior figure Inigo Martos as regional chief executive for Iberia and chief country officer for Spain, subject to regulatory approvals. Martos was also made CEO of Deutsche Bank SAE (Spain) and general manager of Deutsche Bank AG Madrid Branch. He was also appointed as head of the international private bank (IPB) in Spain.
He took the helm because Antonio Rodriguez-Pina concentrates on his role as chairman of Deutsche Bank SAE from the start of July 2022. He put in 17 years of consecutive service as CEO Iberia, CCO Spain, general manager of Deutsche Bank AG Madrid Branch as well as CEO and chairman of Deutsche Bank SAE. With more than 25 years of wealth management experience, Martos was most recently head of Iberia for Credit Suisse's international wealth management business.
Oak Group, the Guernsey-based group, made several senior internal promotions.
Catherine Pigeon, Oak's Group chief risk and compliance officer, was appointed to join the board of directors. Nicola Gott became chief commercial officer, tasked with driving the sales and marketing strategy across the group. Gott retained her role as Oak Jersey's managing director. John Doublard was promoted to the role of chief technology officer.
IQ-EQ made two senior additions to its Guernsey team. Julie Coutu was appointed as director, private wealth, while Henry Smith joined as director in its corporate business area. Coutu has more than 30 years' experience in the financial services industry, spanning both the banking and fiduciary sectors. Smith has more than a decade of industry experience across the legal and fiduciary sectors.
Fairway Group, the Jersey-based trust, funds and pension services provider, appointed Dominic Coyne as director. Coyne reports to Alistair Rothwell, group director.
Withers, the international law firm, promoted four of its lawyers to become partners. The new partners are:
-- Andrew Gay, based in Boston, who advises on venture capital transactions, representing both venture capital funds and emerging companies;
-- Roberto Bonomi, based in Milan, who advises on tax and trust matters, and has extensive knowledge of Italy's 'non-dom' tax system;
-- Amy Hespenheide, based in San Francisco, who advises clients on estate planning, trust and probate matters, as well as philanthropic giving; and
-- Sara-Jane Knock, based in the British Virgin Islands, who advises on commercial litigation, fraud and asset tracing and insolvency cases, all with cross-border elements.
Apex Group appointed Lucia Perchard as head of family office market. She reports to Matt Claxton, global head of corporate solutions. The role is newly created, and based in Jersey. She joined from IQ-EQ.
Schroders Personal Wealth appointed Mark Shay to lead its brand and marketing activities across Yorkshire and the north east region of the UK. Shay, who previously led business development across northern England for Barclays Wealth, has more than 25 years of private wealth experience.
The group also hired personal wealth advisors Benjamin Beck, Sophie Haslehurst and Katie Nutting to join its Oxford operations. Beck is founder of the Financial Adviser Mentorship Group and a panel member of the Personal Finance Society's Power Initiative, while Nutting and Haslehurst are chartered financial planners.
Quilter took on former Schroders Personal Wealth's Marcus Brookes as chief investment officer of Quilter Investors, the multi-asset investment business of the firm. Brookes, who was also CIO at Schroders, succeeds Bambos Hambi who retired at the end of 2021.
Allfunds, the business-to-business wealthtech and funds distribution business, appointed Ignacio Izquierdo Saugar as regional manager for Iberia and Latin America. Reporting to Gianluca Renzini, chief commercial officer, he manages the relationship with Allfunds' institutional clients across Iberia and Latin America.
Francesco De Ferrari came back to Credit Suisse as chief executive of its wealth management arm, having previously been at Australia-based AMP from 2018 to June 2021. At AMP De Ferrari was chief executive. Before this, he worked for Credit Suisse from 2002 to 2018, where he had a number of senior roles including head of private banking for Asia-Pacific and CEO of Southeast Asia and frontier markets.
Between 2008 and 2011, he was CEO for private banking in Italy at the firm, having previously been business chief operating officer for private banking, Europe, Middle East and Africa. Before joining Credit Suisse, he worked at companies such as Nestlé and McKinsey in different roles.
De Ferrari reports to group CEO Thomas Gottstein. De Ferrari was also appointed as ad interim CEO of Europe, Middle East and Africa region. Christian Meissner, CEO of the investment bank division, was appointed as CEO of the Americas region.
Helman Sitohang and André Helfenstein were appointed as CEOs of the Asia-Pacific and Switzerland regions, respectively. Mark Hannam was named as head of internal audit.
The bank also unveiled a new board of directors model to improve governance of subsidiary boards.
Philipp Wehle, who had served as CEO of international wealth management since 2019, was appointed as chief financial officer of wealth management and head client segment management global wealth, working with De Ferrari.
Lydie Hudson, CEO for sustainability, research and investment solutions stepped down from the executive board, leaving the bank after a transition period. She had worked at the bank for 14 years.
Credit Suisse also named Mark Hannam as head of internal audit. He reports to Richard Meddings, chair of the audit committee. He joined from PricewaterhouseCoopers, where he served as a partner for the past two decades. Most recently, Hannam oversaw audit quality across a number of PwC firms within its international network.
Specialist regulatory business, Baker Regulatory Services, appointed Sharon Sargeant as a compliance consultant, who brought more than four decades' experience to the role. Before this role, Sargeant worked at HSBC, starting from 1980 until earlier last year.