People Moves
Credit Suisse Chairman Resigns After Probe; Successor Named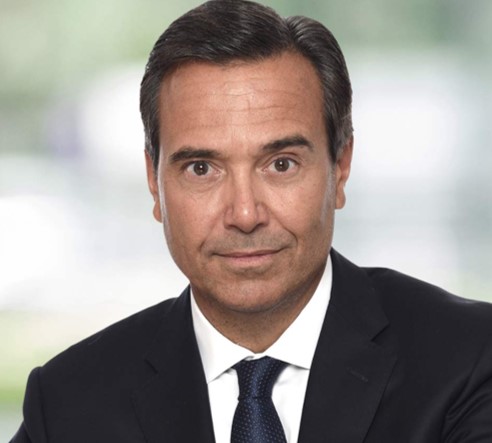 Horta-Osório, a native of Portugal, came into the post last year after a decade as CEO of Lloyds Banking Group. Media reports had said Credit Suisse had found that Horta-Osório had broken quarantine rules while in the UK to attend the Wimbledon tennis finals.
(Updates with share price reaction.)
The chairman of Credit Suisse, António Horta-Osório, is resigning from the post after less than a year in the job after the bank's board held a probe into a recent breach of Swiss rules over COVID quarantine.
Axel P Lehmann, who joined the board last year and had previously served in senior roles at rival UBS, was appointed as chairman, effective immediately.
Shares in Credit Suisse slipped by 1.36 per cent in the Swiss stock market today, fetching SFr9.42 ($10.31) per share.
Without detailing the nature of the probe into Horta-Osório's actions, the bank said he resigned "following an investigation commissioned by the board."
In December 2021 Reuters reported that a preliminary investigation by Credit Suisse had found that Mr Horta-Osorio had breached COVID-19 rules. He reportedly attended the Wimbledon tennis finals in July at a time when the UK's restrictions required him to be in quarantine.
"I regret that a number of my personal actions have led to difficulties for the bank and compromised my ability to represent the bank internally and externally. I therefore believe that my resignation is in the interest of the bank and its stakeholders at this crucial time. I wish my colleagues at Credit Suisse every success for the future," Horta-Osório said in the Credit Suisse statement.
Ironically, Horta-Osório became chairman a year ago at a time when the Zurich-listed bank was battling to recover from losses sustained by exposure to failed New York-based hedge fund/family office Archegos Capital, and UK supply-chain finance group Greensill. A number of C-suite executives have left the firm and been replaced.
In April 2021, Horta-Osório left his post as chief executive of Lloyds Banking Group, a post he had held for a decade, steering the UK bank back to profitability after it had been bailed out by the British government after the financial crisis.
"We respect António's decision and owe him considerable thanks for his leadership in defining the new strategy, which we will continue to implement over the coming months and years. Axel Lehmann as the new chairman, with his extensive international and Swiss industry experience, is ideally suited to drive forward the strategic and cultural transformation of the bank. We wish Axel every success in his new role and António all the best for the future," Severin Schwan, vice-chairman and lead independent director of the board of Credit Suisse, said.
Axel Lehmann said: "I would like to thank the board for the trust it has placed in me and look forward to working even more closely with the board and the executive board. We have set the right course with the new strategy and will continue to embed a stronger risk culture across the firm. By executing our strategic plan in a timely and disciplined manner, without distraction, I am convinced that Credit Suisse will demonstrate the renewed strength and business focus needed to generate sustainable value for all of our stakeholders."
Lehmann was elected as a board member on 1 October 2021 and became the chair of the risk committee. He was formerly a member of the group executive board of UBS, initially as group chief operating officer and then as president of personal and corporate banking and president UBS Switzerland.
Prior to this, he worked for almost 20 years at Zurich Insurance Group. Lehmann holds mandates at several academic and non-profit institutions, including serving as an adjunct professor at the University of St Gallen.