Strategy
Citigroup Winds Down Mexican Consumer, SME Operations; Private Banking Remains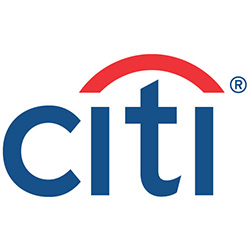 The US banking group, due to report financial results tomorrow, is pulling out some of its operations from the country, although it said wealth management and private banking remain important business areas in Mexico.  
Citigroup plans to quit the consumer, small business and middle-market banking operations of Citibanamex in Mexico as part of its "strategic refresh." However, it will still operate private banking in the country.
The US bank, which is scheduled to issue fourth-quarter/full-year financial results today, said it will continue to operate a locally licensed banking business in Mexico through its global institutional clients group.
The businesses in the intended exit include the Mexico consumer and small business banking operations, reported as part of Citigroup's global consumer banking segment, as well as the Mexico middle-market banking business, reported in Citi's institutional clients group segment.
The Mexico consumer and small business banking operations included in the intended exit account for all the Latin America global consumer banking unit. In the first three quarters of 2021, the businesses Citigroup intends to exit together accounted for about $3.5 billion in revenue, $1.2 billion in earnings before tax and $44 billion in assets.
Operating in Mexico for more than a century, Citigroup said that Mexico will "remain among Citi's top institutional markets outside of the US. Citi will continue to invest in and grow those institutional banking operations, along with its private banking franchise."
Under chief executive Jane Fraser, the bank is pivoting towards areas such as wealth management and private banking, and ramping up its operation in specific regions, such as Asia-Pacific. The move highlights the competitive pressures on traditional banks.
"The decision to exit the consumer, small business and middle-market banking businesses in Mexico is fully aligned with the principles of our strategy refresh – we'll be able to direct our resources to opportunities aligned with our core strengths and competitive advantages, focus on businesses that benefit from connectivity to our global network, and we will further simplify our bank," Fraser said.
"Mexico is a priority market for Citi – that will not change. We expect Mexico to be a major recipient of global investment and trade flows in the years ahead, and we are confident about the country's trajectory. Citi is uniquely positioned to support cross-border capital markets activity and trade flows in and out of Mexico for our institutional clients and we will continue to make material investments in our institutional operations and market-leading hub there."
The bank said that its planned divestitures of its consumer businesses across Mexico, Asia and Europe are "aligned with the repositioning of its consumer operations to focus on wealth centres globally as well as payments and lending and a targeted retail presence in the US."
"The strategy refresh Citi has undertaken will result in a stronger, more focused bank," Mark Mason, Citi's chief financial officer, said. "We will execute a targeted consumer strategy, double down in wealth, and focus on our higher-returning institutional businesses where we have competitive advantages. Our emphasis is on opportunities where our global network uniquely positions us to support clients who are growing and facing an ever-changing set of complex dynamics around the world."
Citigroup said that its exit process is subject to various conditions and approvals, including applicable regulatory approvals in both the US and Mexico.