People Moves
Who's Moving Where In Wealth Management? - Bank J Safra Sarasin, TIGER 21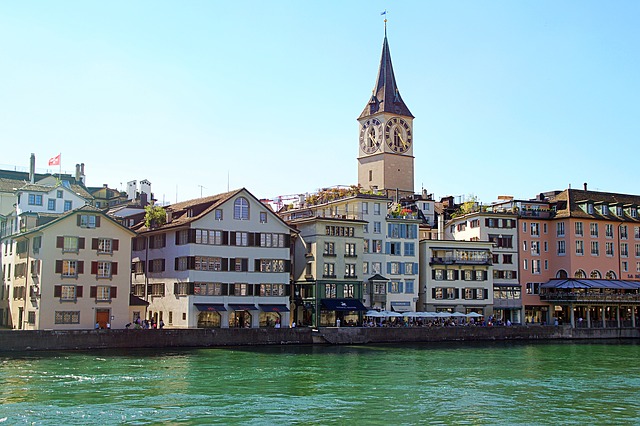 The latest moves in wealth management from across Europe and the UK.
Bank J Safra Sarasin
Bank J Safra Sarasin the Swiss private banking group, has hired Dr Daniel Wild as chief sustainability officer to further strengthen the sustainable investing proposition of its asset management.
Wild, who is currently global head of ESG strategy at Credit Suisse, will join as a managing director on 1 March 2022. He has worked in various senior roles at RobecoSAM between 2006 and 2019, including as co-chief executive of the sustainable investment firm.
He graduated from the Swiss Federal Institute of Technology Zurich in 1997 with a PhD in environmental engineering and a postdoc from Stanford University.
Based in Zurich, Wild will be responsible for all of the bank's sustainable and ESG strategies. He is replacing Jan Amrit Poser who will take on a new role outside of private banking, the firm said.
"Daniel Wild will reinforce our thought leadership in sustainable investing and further strengthen our sustainability capabilities. With the onset of the pandemic, sustainability issues have come to the forefront of everyone's agenda and we are well positioned for the future," Daniel Belfer, CEO and member of the group executive board, said.
Based in Basle, J Safra Group has a total AuM of $300 billion and real estate holdings of more than 200 premier commercial, residential, retail and farmland properties worldwide, such as New York City's 660 Madison Avenue office complex and London's iconic "Gherkin" building. The bank has 34,000 employees globally.
TIGER 21
TIGER 21, the peer-group membership organisation for high net worth wealth creators, is pushing its European presence, naming Emily Dunbaras managing director, for the region.
Dunbar will oversee the development and strategic expansion of TIGER 21's European presence beyond its existing groups in the US and Switzerland. She will be based in London and report to TIGER 21's chief operating officer, Greg Wells. The organisation is based in the US.
Prior to this role, Dunbar was on the executive team at the CFA Institute. Before joining the Institute in 2007 as director of society relations for the EMEA region, she was head of fundraising for Addaction, a UK charity. Dunbar holds a BA (Hons) degree from University College London and is an alumna of the General Management Program at Harvard Business School.
Founded in 1999, TIGER 21 has 74 groups of about 12 to15 members, each of whom meet for a full day each month in 34 cities across the US, Canada, the UK, and Switzerland. Each Group functions as a personal board of directors for its constituent members. Membership is by invitation only.
Another such membership group, launched recently, is [|R360">R360, an invitation-only organisation for ultra-HNW individuals in the US. The founders of that group say that it eventually wants to expand outside the US.