Uncategorised
Updated Forward Features For 2022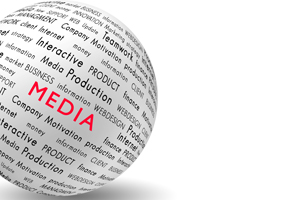 Here is the most recent forward features schedule, taking us to the end of 2022.
Here is an updated forward features list that takes the agenda up to the end of 2022.

The editorial team will continue to see how ideas are being upended by COVID-19, but it hopes that this will not dominate. Clearly, its effects will continue to demand a place in our readers' minds.
Some themes are so ubiquitous, such as ESG investing, that we aren't specifying a particular month to examine them.
If readers think there are topics that cry out to be given editorial treatment, but don't appear here, please don't hesitate to get in touch with us. To contact the editorial team: email tom.burroughes@wealthbriefing.com and jackie.bennion@clearviewpublishing.com and shirin.aguiar@clearviewpublishing.com
January 2022
As the New Year gets under way, two years from the onset of the COVID-19 crisis, this is a good time to ask asset and wealth managers about how they advise clients about forces such as inflation, and the hoped-for upswing in the global economy. We want to talk to lots of asset allocators and fund buyers about what their clients seek.
February
This month will be devoted to technology. One area is how the world of digital assets, and the distributed ledger technology that underpins those assets, continues to evolve and affect wealth managers' business. There is more to this than bitcoin; we can examine how these technologies affect privacy, pricing, efficiency, regulation and customer service. Besides this, we will continue to look at how wealth managers use technology to improve clients' experiences, prospect for new clients, develop more loyal clients and anticipate movements in wealth and client circumstances.
March
A look at the family offices sector, and what family offices are up to around the world – ideas on best practice, benchmarking performance, remuneration of non-family staff, examining governance, managing conflicts, the kind of services being outsourced and those being undertaken in-house, and regulatory worries.
April
Training, HR matters, talent management, what firms are doing to bring in the next gen, and the role of business schools and academies. Is wealth management appealing to young adults as a career or is it a turn-off? Different approaches in various parts of the world.
May
"The regulatory landscape." A look at the latest rules that have been rolled out around major financial centres, not just to prevent or halt certain activities but also to give permission for new structures and ways of doing business. Compliance, love it or loathe it, is a big part of wealth managers' lives. How do firms square the circle of keeping compliant without starving business of expansion capital? What training do managers need? Can smart compliance be a differentiator?
June
"The client experience": We look at the different ways of thinking about the client experience: onboarding; the quality of information clients receive; transparency and clarity over their fees and understandings around possible conflicts of interest; help with financial learning and access to resources; access to in-person contact and digital tools; and how the client experience reinforces or can damage powers of brand and reputations. Other angles can include how firms cater to specific groups and how they manage them; young adults; older clients who have been bereaved or suffered a major problem; expats, etc.
July
Complexities of the cross-border world. We can explore the various ways in which clients' financial and business affairs straddle jurisdictions, and the legal, business, tax and other challenges this creates. We can look at how wealth managers' own practices, including their booking center deployments, must adapt. We can talk also about how certain wealth structures in the trusts and foundations world need to adapt to cope with this complexity.
August
No specific topic
September
The team intends to run interviews with chief investment officers about their views, experiences on investing in the past, what lessons they learned and how to frame clients' expectations. Topics will include new ways of thinking about asset allocation and the role of private markets, etc.
October
A look at the world of alternative/private market investing. There has been rapid growth for several years, and talk of widening access and building new platforms. What barriers remain? Is the space set up for macro-economic challenges such as higher interest rates? Do wealth managers have the skills to navigate the area and ensure that clients have the access and reporting they need?
November
We typically examine philanthropy and impact investing in the "giving season". May be revised.
December
No specific topic