People Moves
Who's Moving Where In Wealth Management? – Oak Group, IQ-EQ, Fairway, Others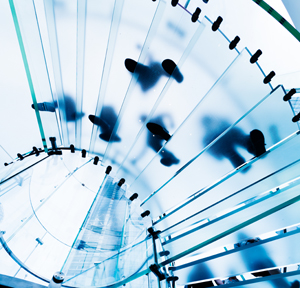 The latest moves and appointments in the UK, rest of Europe and select international locations.
Oak Group
Oak Group, the Guernsey-based group, has made several senior internal promotions.
Catherine Pigeon, Oak's Group chief risk and compliance officer, has been appointed to join the board of directors.
Nicola Gott has become chief commercial officer, tasked with driving the sales and marketing strategy across the group. She will also take the lead with the development, promotion and delivery of Oak's sustainability strategy. Gott is retaining her role as Oak Jersey's managing director.
John Doublard is being promoted to the role of chief technology officer.
IQ-EQ
IQ-EQ has made two senior additions to its Guernsey team. Julie Coutu has been appointed as director, private wealth, while Henry Smith is joining as director in its corporate business area.
Coutu brings more than 30 years' experience in the financial services industry, spanning both the banking and fiduciary sectors. Prior to this, she was client services director for a fiduciary services company in Guernsey, where she led the development of new business opportunities, alongside managing a complex portfolio of HNW clients.
Smith has more than a decade of industry experience across the legal and fiduciary sectors. He began his career as a qualified solicitor, before progressing to legal counsel for a trust company.
Fairway
Fairway Group, the Jersey-based trust, funds and pension services provider, has appointed Dominic Coyne as director.
Reporting to Alistair Rothwell, group director, Coyne will develop the firm's funds services in real estate and private equity and grow its Middle East business.
Coyne joins from VG, the fiduciary and administration provider, where he began his career 20 years ago. With experience in real estate and private equity funds, Coyne has a particular focus on the Middle East and was responsible for managing VG's funds and Islamic finance team including JPF structures and transactions involving Shariah-compliant financing.
"Dominic's technical excellence and extensive experience will help us to continue developing our funds services in the areas of real estate and private equity, while delivering the highest standards of client service. This is an exciting appointment which also further strengthens our Middle East expertise, an area where many of our clients are based," Aslam Shareef, director and head of funds at Fairway, said.
"The team already has a significant depth of expertise in the Middle East, which I will look to further strengthen," Coyne said.
Fairway Group provides trust, corporate and funds services along with pensions and savings products. Established in Jersey in 2000, it prides itself on being a 'consciously independent,' owner-managed business.

Withers
Withers, the international law firm, has promoted four of its lawyers to become partners with effect from 1 January next year.
The new partners are:
-- Andrew Gay, based in Boston, who advises on venture capital transactions, representing both venture capital funds and emerging companies;
-- Roberto Bonomi, based in Milan, who advises on tax and trust matters, and has extensive knowledge of Italy's 'non-dom' tax system;
-- Amy Hespenheide, based in San Francisco, who advises clients on estate planning, trust and probate matters, as well as philanthropic giving; and
-- Sara-Jane Knock, based in the British Virgin Islands, who advises on commercial litigation, fraud and asset tracing and insolvency cases, all with cross-border elements.