People Moves
Who's Moving Where In Wealth Management? - Schroders, Quilter, Others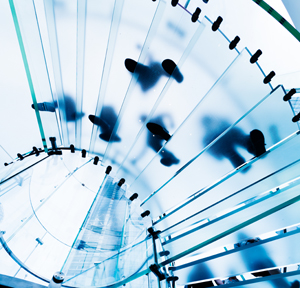 The latest moves and appointments in the UK, rest of Europe and select international locations.
Schroders Personal Wealth
Schroders Personal Wealth has appointed Mark Shay to lead its brand and marketing activities across Yorkshire and the north east region of the UK.
Shay, who previously led business development across northern England for Barclays Wealth, has more than 25 years of private wealth experience.
The group has also hired personal wealth advisors Benjamin Beck, Sophie Haslehurst and Katie Nutting to join its Oxford operations. Beck is founder of the Financial Adviser Mentorship Group and a panel member of the Personal Finance Society's Power Initiative, while Nutting and Haslehurst are chartered financial planners. Nutting is an associate member of divorce financial planning firm Resolution, and Haslehurst specialises in tax efficient investments and planning for business owners and leaders.
Quilter
Quilter has taken on former Schroders Personal Wealths Marcus Brookes as chief investment officer of Quilter Investors, the multi-asset investment business of the firm.
He will be responsible for Quilter Investors' portfolio management desk, reporting to Steven Levin, chief executive office of Quilter Investors and the Quilter platform.
Brookes, who was also CIO at Schroders, succeeds Bambos Hambi who will retire at the end of the year. His investment and multi-asset management experience includes more than 20 years at Schroders, Cazenove Capital, Gartmore and Insight Investments.
Allfunds
Allfunds, the business-to-business wealthtech and funds distribution business, has appointed Ignacio Izquierdo Saugar as regional manager for Iberia and Latin America.
Reporting to Gianluca Renzini, chief commercial officer, he will manage the relationship with Allfunds' institutional clients across Iberia and Latin America. Today Allfunds is based in Madrid and runs offices in Bogota, Sao Paolo and Santiago de Chile, which enables it to provide global coverage and a fully local service to its clients.
The newly-appointed regional manager will take office in January 2022. Previously, Laura González was responsible for Iberia and Latin America, in addition to her role as global head of wealth management. With Ignacio Izquierdo Saugar's appointment, González will focus on Allfunds' global expansion, although she will remain involved in the Iberian and Latin American markets in line with her duties with that client segment.