Banking Crisis
Fitch Cuts Evergrande To "Restricted Default"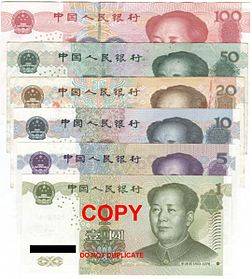 The Chinese homebuilder has been selling assets in recent months to raise the money it owes to customers, investors and suppliers. The group has expanded aggressively; measures by Beijing to control leverage caught the business out.
China's debt-laden property developer, Evergrande, has been downgraded to "restricted default" by one of the world's top-three ratings agencies, confirming what investors had feared for some time that the Asian country's real estate market is in trouble.
Fitch Ratings has cut the long-term foreign-currency issuer default ratings of the homebuilder and its subsidiaries to "RD" from "C".
"The downgrades reflect the non-payment of coupons due 6 November 2021 for Tianji's $645 million 13 per cent bonds and $590 million 13.75 per cent bonds after the grace period lapsed on 6 December. The non-payment is consistent with an 'RD' rating, signifying the uncured expiry of any applicable grace period, cure period or default forbearance period following a payment default on a material financial obligation," Fitch said in a statement yesterday.
China Evergrande Group - to give its full name - has stumbled through a series of debt repayment deadlines.
A few days before, China's central bank, the People's Bank of China, cut the reserve requirement ratio on banks for the second time this year to help ease monetary conditions. A number of wealth managers have commented on whether the Evergrande debt crisis could cause economic problems beyond China's shores. Policymakers in Beijing have attempted to rein in highly-leveraged real estate developers, trying to avoid a repeat of problems in Western property markets a decade ago.
Among other features of the Fitch statement, the agency said: "There has been no announcement from the company or the trustee regarding the coupon payments due 6 November for the two Tianji bonds after the grace periods lapsed. In addition, the company did not respond to our request for confirmation on the coupon payments. We are therefore assuming they were not paid."
"Failure to make coupon payments within the grace period is consistent with Fitch's definition of an 'RD' rating, as the company has experienced an uncured payment default on a material financial obligation but has not yet entered into bankruptcy filings, administration, receivership, liquidation, or other formal winding-up procedures, and has not otherwise ceased operating," Fitch said.
Evergrande has expanded rapidly, borrowing more than $300 billion (source: BBC, 9 December). Last year, Beijing brought in new rules to control the amount owed by big real estate developers.