New Products
What's New In Investments, Funds? - Stonehage Fleming, Vanguard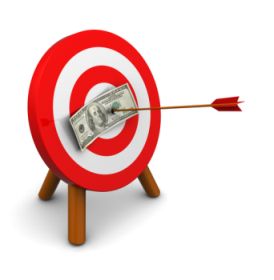 The latest product and service offerings, including funds, in the wealth and asset management sector.
Stonehage Fleming
Stonehage Fleming Investment Management, the asset management arm of Stonehage Fleming, has launched a multi-asset portfolio capturing megatrends.
Global Thematic Investor Portfolio deploys capital thematically into evolving secular trends: societal advancement, automation, digital age, evolving consumer, healthcare innovation and green economy. It also taps into a number of other investment themes to achieve market-beating growth.

The portfolio, which is available now, is aimed at investors looking for a longer-term, total return framework "unconstrained by traditional regional and sectoral boundaries," the company said.
Clients are increasingly seeking to align investments with longer-term megatrends across societies, economies and markets, it said, adding that accelerating and persistent structural changes require a manner of investing that is agnostic to traditional market capitalisation-based asset allocation, which can overexpose investors to yesterday's winners.
The new investment product aims to take advantage of these structural growth themes, providing a differentiated portfolio and forward-looking approach to investing money, the company said.

It has $21 billion of assets for investment management.
Vanguard
Vanguard, the US asset management house, has announced a range of sustainable, actively-managed multi-portfolio funds
Vanguard said the multi-asset portfolio, launched yesterday, is pitched at clients who want to achieve sustainable returns in a manner that aligns with their values. The funds comprise the Vanguard Sustainable Life 40 to 50 per cent, 60 to 70 per cent and the 80 to 90 per cent equity funds and complement the firm's existing range of ESG index funds and ETFs.
The new funds will invest in equities and bonds from around the world and are aimed at long-term growth. The ongoing charges figure is 0.48 per cent.
The portfolio will be managed according to the environmental, social and governance characteristics of each company the funds invest in, including four sustainability principles, namely, a commitment to net-zero emissions by 2050 in alignment with the Paris agreement, exclusion of companies that may have a negative impact on society and the environment (e.g. thermal coal, tar sands, tobacco), engagement with portfolio companies on material ESG issues, and the requirement for companies to follow good governance practices as a precondition for investment, the company said.
"Today's launch represents our commitment to helping investors balance their personal values with their financial goals as interest in sustainable investing continues to grow," Fong Yee Chan, head of ESG Strategy, Europe, Vanguard, said.
He added: "At Vanguard, we integrate ESG considerations into our investment processes and product design in three key ways. We engage with the companies in which we invest through our investment stewardship activities. We offer funds that allow investors to avoid certain ESG risks, and, thirdly, we allocate capital to companies based on certain sustainability criteria in our new actively managed funds, with the aim to outperform the market."