New Office
Brooks Macdonald Plants Isle Of Man Flag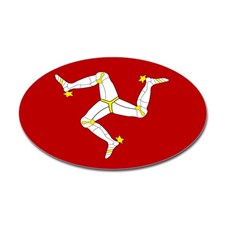 The new office, under its growing offshore business, will be fronted by a former Manchester office executive.
Brooks Macdonald has opened a new office on the Isle of Man as part of its offshore expansion. The new venue at Exchange House in Douglas is the third office under Brooks Macdonald International that serves clients from existing offices in Jersey and Guernsey.
Phil Penrose is moving from the Manchester office to head up the Isle of Man team. The 25-year financial services veteran spent a decade overseas in the Middle East and Singapore before joining Brooks Macdonald. His support team includes Julie Charlton as compliance manager and Lucy Willers as investment manager, with further staff to be added in coming months, the firm said.
The move follows the group's acquisition of Lloyds Bank International's Channel Islands wealth management and funds business a year ago, which boosted funds under management in its Channel Islands business by over 50 per cent and widened the product offering.